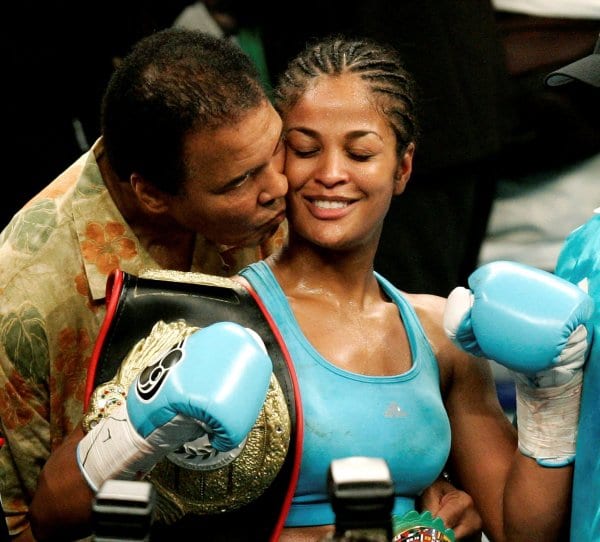 Laila Ali, former boxer and the daughter of the legend Muhammad Ali, says she would be interested in coming out of retirement to meet Claressa Shields in the ring.
Ali and Shields have been going back and forth over the past few months, with Shields accusing Ali of being 'a hater' of her success. According to Ali, if that's how Shields really feels, they can settle their differences in the ring.
"It would be my absolute pleasure for the right amount of money to come back (and knock out Shields)," Ali said, speaking on ESPN First Take. "She's been calling me out. She's taken offense to some things that I've said in the past that have nothing to do with her. And people are asking me, 'Would you come back?' Well, I have to be inspired by the opponent, I have to be inspired by the purse. … Of course [she's inspiring]. Especially that mouth.
"Because when it's personal, that starts a fire, and when the money's right and it makes sense, then why not? I'm an Ali, let's not forget that."
In response, Shields clearly welcomed the challenge, taking to her social media to taunt Ali and verbally accept the contest.
Oooh hey @TheRealLailaAli the tuned has changed mama 🤣 you and I know the money is there 😉 Let's make it happen 😘 #SHIELDALI #Womensboxing #GWOAT

— ClaressaT-rexShields (@Claressashields) February 21, 2020
Ali's last fight was in 2007, after which she retired with a record of 24-0.
Comments
comments