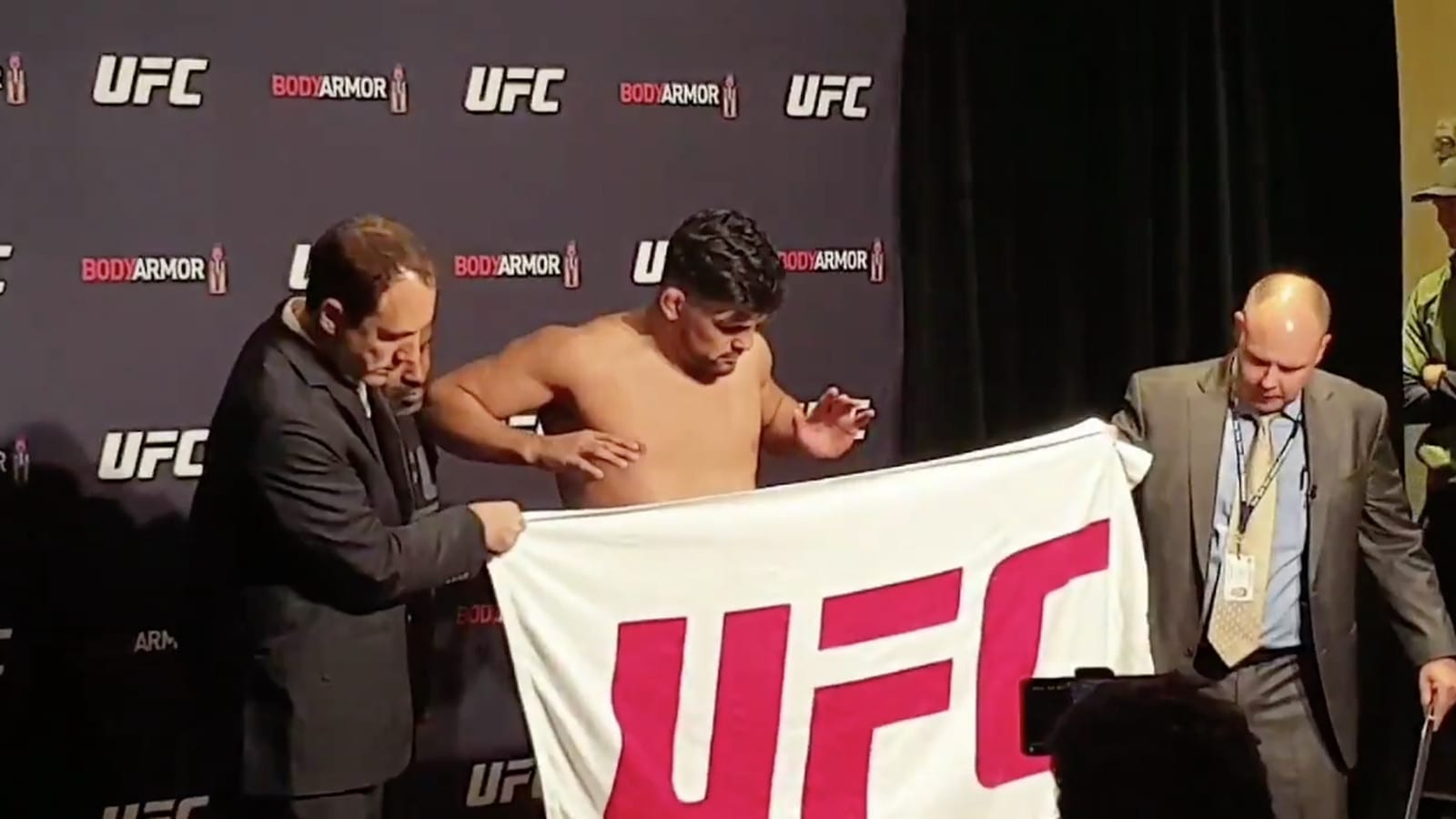 Kelvin Gastelum has received a $1,000 fine from the New York State Athletic Commission after they found him to have put his elbow on his coach  Rafael Cordeiro at the UFC 244 official weigh-ins.
Gastelum was alleged to have tried to alleviate some weight by using his coach in order to make weight for his co-main event with Darren Till. While he did do so, with his scale reading 184 pounds, footage emerged afterwards of Gastelum's elbow propped up on Cordeiro's chest, which caused the NYSAC to look into the incident and make a ruling.
Today, they confirmed to MMAFighting that they'd decided there was some foul play at hand, and they'd decided to hand Gastelum and Cordeiro ($200) financial punishments. Both men will be suspended by the commission until the fines are paid.
Had Gastelum missed weight, he would have forfeited at least 20% of his purse to Till, but the Liverpudlian made it clear he didn't care about the money, and didn't hold any grudges should Gastelum have attempted to cheat the scales.
It's not the first time Gastelum has had issues with making weight. The former title contender missed weight on two occasions when he fought at welterweight, which eventually prompted his move to his current 185 pound division. After losing to Till via a split decision, Gastelum pledged to make changes in his lifestyle in order to find better success.
Gastelum wasn't the only fighter to get punished by the commission, as Corey Anderson received a $10,000 fine for unsportsmanlike conduct.
Comments
comments