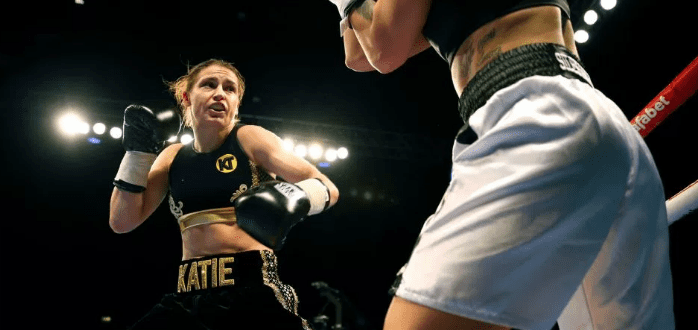 Katie Taylor is heading into Saturday night with a chip on her shoulder as she feels fans are disrespecting her past performance against opponent Delphine Persoon.
The two women met in a barnburner in New York last year, which saw Taylor earn a controversial points decision. After clamoring for the rematch to prove the closeness was a one-off, Taylor is heading into fight night with as much of a mean streak as we've ever seen her display.
"It has been hanging over my head over the last year," Taylor said. "I'm looking forward to putting on a more dominant performance and shutting up everyone that has criticised me over the last year.
"I did watch the fight back and it was obviously a very close fight. That's why there is a rematch. I definitely couldn't have given her more than five rounds, so for people to say it was a disgraceful decision or it was a robbery, is a disgrace in itself."
The contest represents one of the biggest women's boxing matches of all time, with Taylor bringing more attention to the female game than ever before. While she might have something of a grudge to bear, Taylor knows opponents like Persoon are essential to her journey.
"I'm in this sport to create history and leave a great legacy," said Taylor. "These are the kind of fights that are going to leave a great legacy in my career. This is a huge fight for me and for Persoon. It's a huge fight for the sport."
Comments
comments