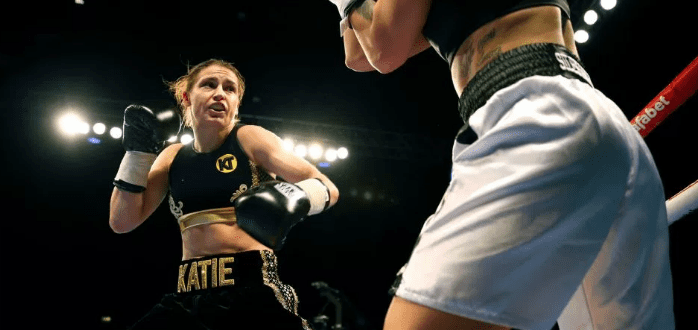 Katie Taylor and Amanda Serrano will finally meet in April in a bout billed as the most momentous clash in female boxing history.
Taylor, though, says that the fight which pits the world's undisputed lightweight champion against seven-weight world champion Serrano shouldn't be thought of as just the best women's fight, it is the best fight period of the current boxing calendar.
"I've had my eyes on Amanda Serrano and this is a fight I've been looking forward to for quite some time now," said Taylor at a press event to promote the April 30 fight. "This is history right here and all of our hard work is going to be paid off for at this time.
"I think that this fight is the most exciting fight in the sport, not just female boxing. This really is the best fight in boxing right now.
"We are both great champions, she has a great record and she's a great fighter. We have seen the likes of [Jessica] McCaskill and others; but I want to be the best fighter."
It is difficult to dispute that statement. Taylor has been unparalleled since entering the pros after an historical amateur pedigree and the Serrano fight has long been on that's on the radar to determine the best female fighter in the sport, with the greatest of respect to Claressa Shields and her achievements.
The fight will be Taylor's sixth defence of her world titles. She has beaten tough Belgian Delphine Persoon twice, as well as Miriam Gutierrez, Natasha Jonas, Jennifer Han and Firuza Sharipova in recent outings.
Serrano, meanwhile, who has been beaten just once in 44 fights, easily dispatched the aforementioned Gutierrez in December.
Comments
comments