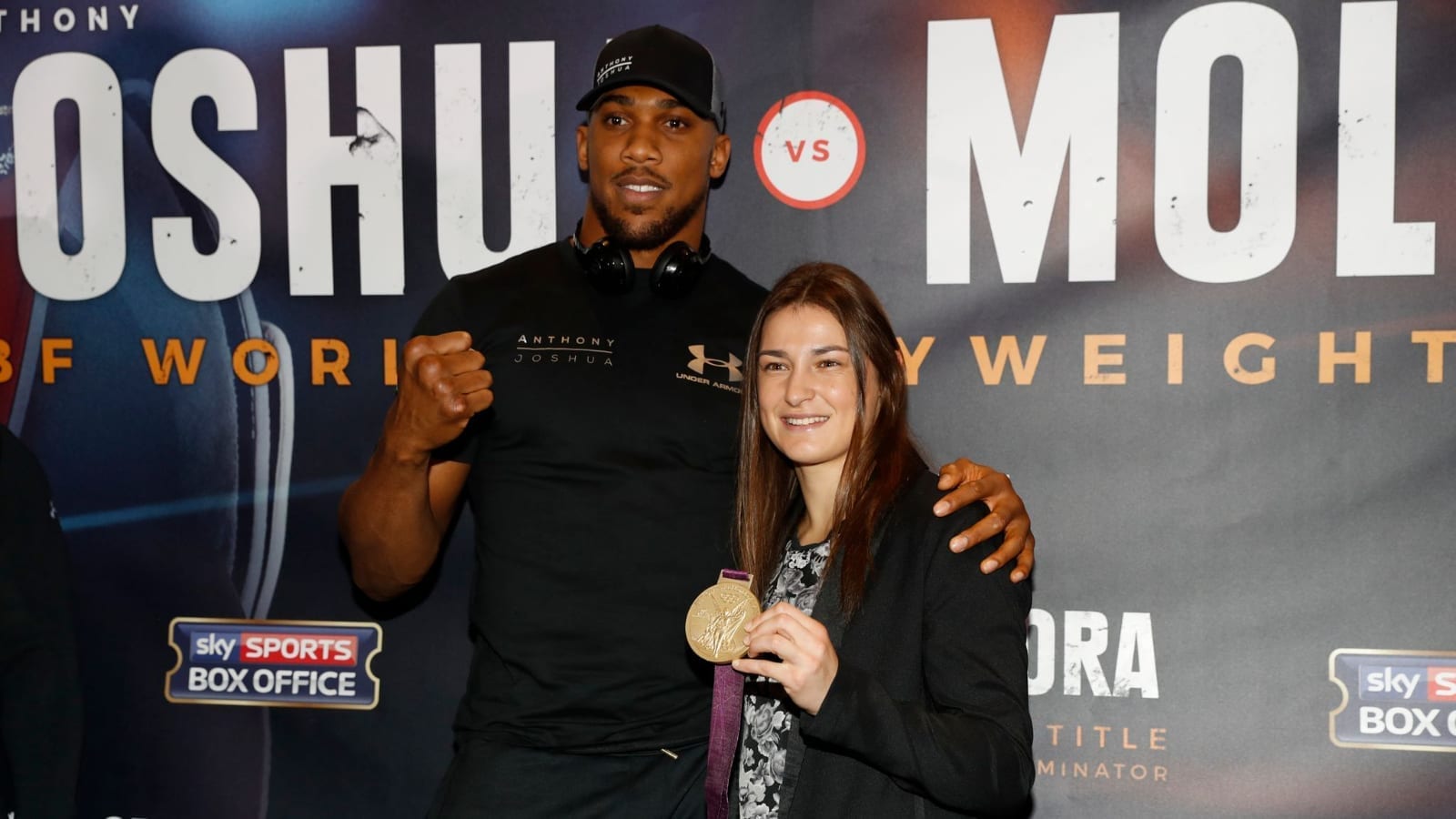 Heavyweight world champion Anthony Joshua has endorsed Katie Taylor's status as one of professional boxing's biggest stars ahead of the latest defence of the Irishwoman's array of lightweight world titles. 
Taylor will take on the 13-0 Spaniard Miriam Gutierrez as part of a triple-header of women's title bouts on Saturday, the type of boxing events which Joshua suspects would have been impossible without the wave of popularity and acclaim which has surrounded Taylor since she moved to the pros just four years ago.
The Eddie Hearn-promoted Taylor has, in the years which have followed, become a beacon of women's boxing across the globe and Joshua suggests that this is largely due to Taylor's influence.
"She's phenomenal," Joshua said of Taylor to Sky Sports. "I can't even put it into words. She's special. Sometimes you get a few fighters that come along in this world and they're special, and they leave a mark. She'll definitely be one of those people that leave a mark on the boxing industry."
View this post on Instagram

Back in the bubble in London for fightweek and staying sharp for Saturday night! #TaylorGutierrez
Some people would suggest that this mark is already indelible. Taylor parlayed one of the most successful amateur careers in modern history into a trophy-laden entrance into professional prizefighting. She remains undefeated in her 16 bouts, most recently winning a decisive rematch with Belgian rival Delphine Persoon in August.
The notoriously active Taylor gave herself just two or so months in between world title defences and it is a pursuit, she says, of a defining legacy for when she hangs up her gloves.
"I want girls to do even better than what I have done in my career. That is what true legacy looks like," Taylor said to the BBC. "
"I want those young girls to be multiple-time world champion and multiple-time Olympic champion. I want to inspire the next generation to dream big dreams. I just want those young girls to know they can do the same and even better than I've done.
"I'd love to headline big card after big card. I'd love to see the fight purses rise a bit more as well. People are genuinely interested in women's boxing now. We have made great ground with purses in recent years. I just want to shine a good light and have people talking about these fights for years to come."
Comments
comments