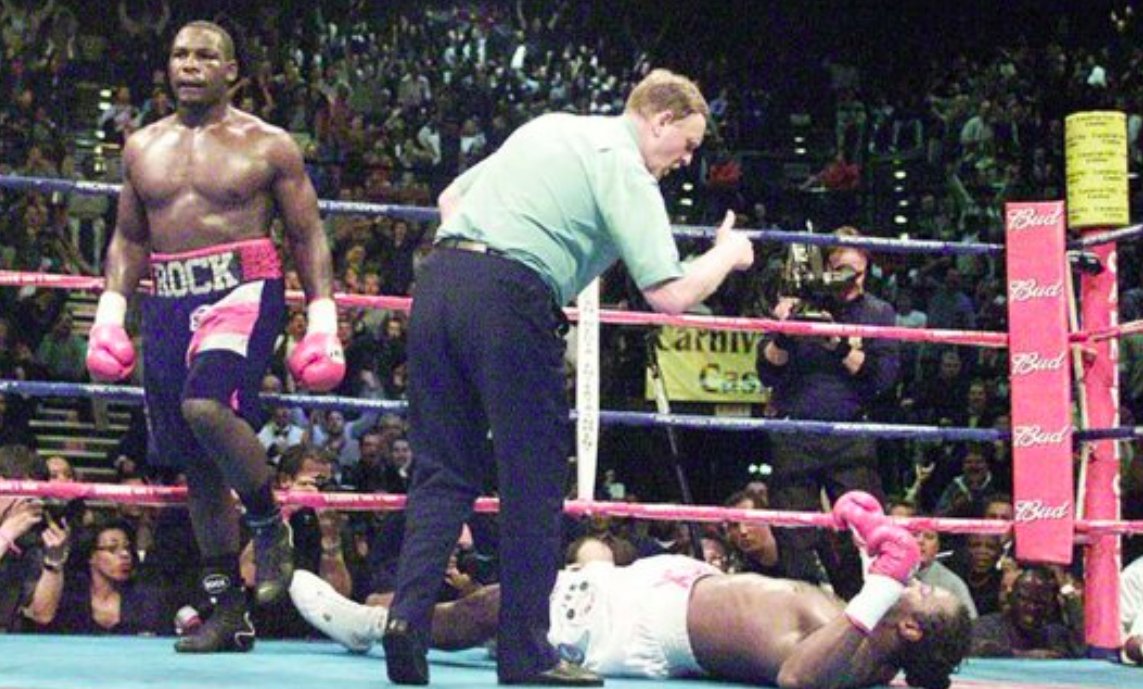 Hasim 'The Rock' Rahman has experienced both sides of the coin when it comes to world heavyweight title bouts.
The unfancied American caused one of the biggest upsets boxing had seen in a generation 18 years ago when he knocked out Lennox Lewis in Las Vegas. His story appears to mirror that of Ruiz, who wasn't given much of a chance by the oddsmakers when he stepped in to face Joshua on just four weeks' notice after original opponent Jarrell Miller dropped off the card.
Rahman, of course, lost the rematch seven months later by fourth round knockout but instead of sending a cautionary warning to Ruiz — whose journey appears to mirror that of the underdog champion — Rahman is instead warning Joshua to be wary of complacency.
"I did get complacent," Rahman said via Sky Sports. "I forgot this man was an Olympic gold medallist who had beat everybody, and who could really punch.
"I remember Lennox and I getting into an altercation and I just felt that I was so much stronger, it gave me a false sense of security. I could go in there and let him do whatever he needed to do, then when I hit him, it would be over. But he was ready for it because my gameplan didn't change. His gameplan changed. If there was a third fight and I could make adjustments, maybe it would be a different story but I never got that opportunity."
In his pre-fight talk, Ruiz has made no bones of the fact that he wants Joshua to approach the second fight in the same way that he did the first, as the Mexican-American continually got inside the Englishman's jab and made the fight an up, close and personal affair — entirely negating Joshua's sizeable reach and height advantage.
This is a point echoed by Rahman, who says that the burden of having to adopt a different approach falls squarely on the shoulders of the man looking for redemption in this instance.
"Look, Ruiz Jr doesn't have to change anything but Joshua has to make an adjustment – Ruiz Jr does not have time to prepare for this adjustment. Joshua can gameplan for Ruiz Jr. Ruiz Jr's disadvantage is having to adapt on the fly. Joshua has the edge because he can make a change. He can turn this into a fight where he uses his height and reach, Klitschko-like. Grab when close, jab, right hand, jab, jab, get out of the way."
If the prescription is to borrow from the blueprint which saw the Klitschko dominate heavyweight boxing for more than a decade, Joshua's own pre-fight talk, in which he says he needs to go back to his roots and trust his heavy-swinging instincts, seems to bely that.
"If he [Joshua] comes out with revenge on his mind and tries to bang, he will get knocked out again, it's over."
Comments
comments