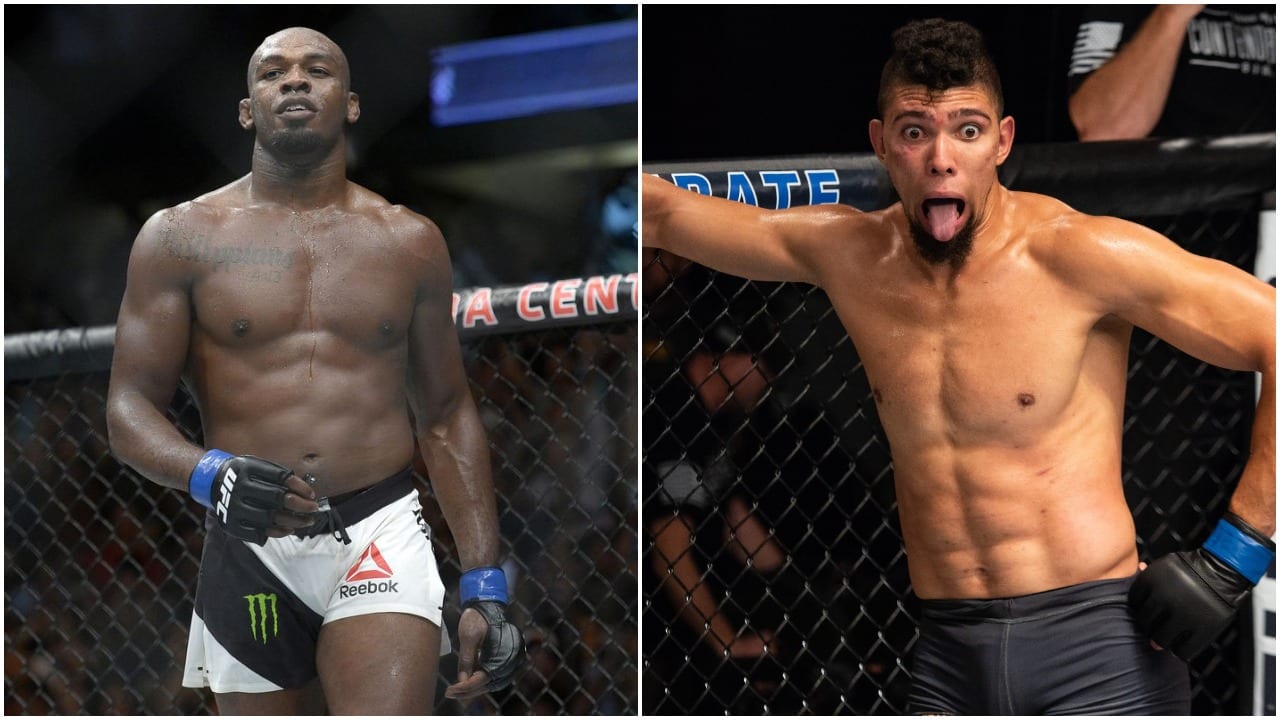 Johnny Walker certainly turned some heads with his stunning knockout of Misha Cirkunov last weekend at UFC, with one of those being the man who currently holds gold in the light heavyweight division.
The Brazilian fighter improved his career record to 17-3 (3-0 UFC) with the victory, with his three victories under the UFC banner having come by first round stoppage.
The newly-ranked fighter at 205-pounds will likely have a few more rungs on the divisional ladder to climb before his name is seriously mentioned as an opponent for Jones but with the division looking relatively threadbare since Daniel Cormier's move to heavyweight, as well as recent title bout losses for Alexander Gustafsson and Anthony Smith, Walker could attain contender status sooner than later.
And this seems to be a fact that Jon Jones is familiar with.
"Johnny Walker is somebody that I'm very aware of," said Jones  to the media, including TheMacLife, after Walker's performance at UFC 235 (transcription by MMA News). "I know I'm gonna be fighting him sooner or later.
"And I just appreciate his energy," Jones added. "He seems like a nice guy. He just radiates his happiness and his positivity, and it's refreshing. He seems like the type of guy I'd go out and have a beer with. He's cool. He seems cool… until we fight. And then after I beat him, he'll be cool again."
Walker, too, sees a path to the champion.
"I hope [to] fight against him… Not soon, I need more fights," Walker said to TMZ via BJPenn.com. "There are guys who deserve the fight more than me. But I need to beat three, four more guys. This will give me more experience and I'll be ready for Jon Jones.
"I think when [people] fight against Jon Jones, people [are] a little bit scared or respect him too much, you know? And when I fight against him, he's a nice guy but when closes the door in the Octagon, no respect, no fear, no nothing. Only I go and fight."
"My friend, you know I can give you a proper fight," Walker said. "I'm not scared, we will have a dance together."
Comments
comments