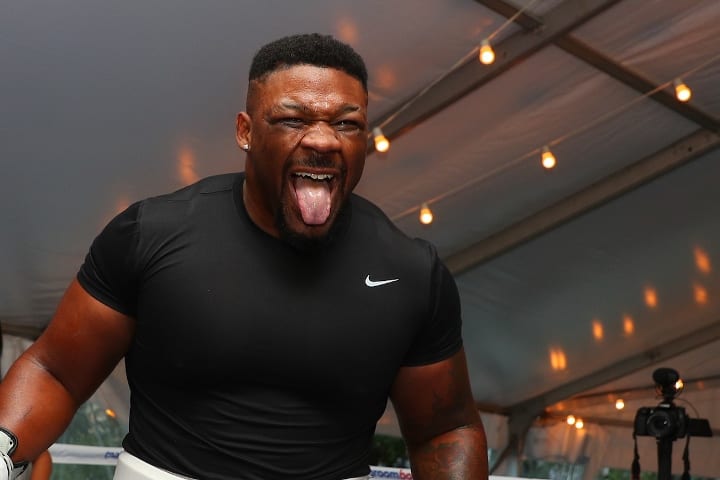 Jarrell "Big Baby" Miller has failed a drugs test for a performance-enhancing substance. Again.
As such, the heavyweight boxer has been pulled from a fight with Jerry Forrest, scheduled for July 9 on ESPN. Mike Coppinger was the first to report the news.
Breaking: Jarrell "Big Baby" Miller has tested positive for a performance-enhancing substance and has been pulled from July 9 fight with Jerry Forrest on ESPN, sources tell The Athletic. Miller was set to fight Anthony Joshua last year before testing positive for three PEDs

— Mike Coppinger (@MikeCoppinger) June 27, 2020
It's the latest in a long line of drug controversies for Miller. He famously missed out on an opportunity to box heavyweight champion, Anthony Joshua, last year after failing multiple tests for three banned substances including EPO and HGH.
Since then, he had been on the sidelines serving a ban (of sorts) before signing a deal with Top Rank in January. His bout with Forrest was set to be his return from that controversy.
He also failed a test as a kickboxer in 2014, serving a nine-month ban from the California State Athletic Commission after testing positive for methylhexaneamine.
With today's news, Miller has now failed five drugs test in his fighting career.
"I was beside myself right after we made that fight and I found out that no one compelled this guy to enter into any form of PED testing," Forrest's promoter, Lou DiBella said, speaking to The Athletic. "So he blows a heavyweight title fight at MSG, and no commission, no ratings organization, not the Association of Boxing Commission, no one compelled him to enter into testing. This, unfortunately, isn't a surprise to me.
"I expected him to be with astute enough PED people that since this fight was made with under 30 days' notice that he would by cycling down and wouldn't be caught. But I assumed he would be dirty and told Jerry, and Jerry said he would beat him anyway."
Comments
comments