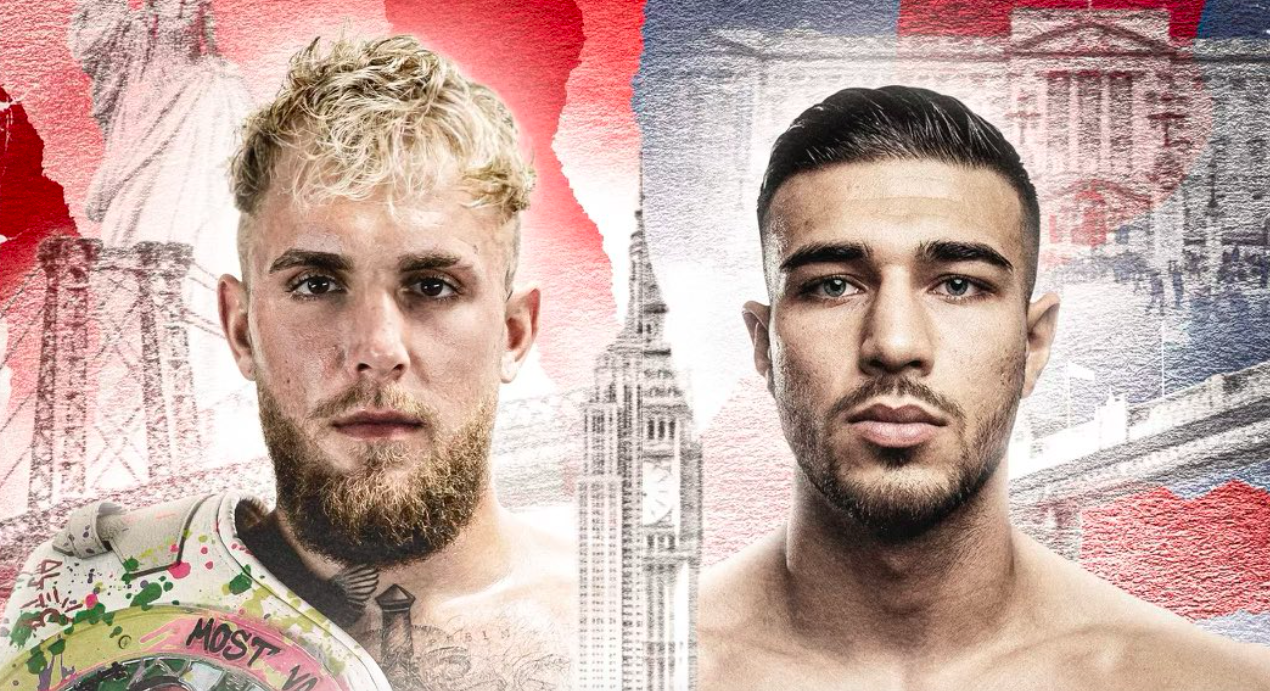 After months of jawing and Wednesday's social media blast in which Jake Paul once again accused Tommy Fury of 'fumbling the bag', the two fighters have signed contracts to face one another in Madison Square Garden on August 6. 
Paul, the Disney star turned professional prizefighter, was originally scheduled to fight Fury last December before the Englishman pulled out a couple of weeks out citing a rib injury. He was replaced in the bout by former UFC champion Tyron Woodley, who subsequently suffered his second straight defeat to the YouTube star — this time by knockout.
Okay people he grew a set over night. It's official, Im taking this little Fury's head off.

Amanda Serrano and I dual main-event at the Mecca of boxing.

Official press conference and ticket on-sale this Wednesday June 29th at 11AM. #PaulFury@MostVpromotions @ShowtimeBoxing pic.twitter.com/1YKtAHKUh6

— Jake Paul (@jakepaul) June 23, 2022
But after a social media video on Thursday in which Paul alleged that Fury was seeking a way out of the fight, things changed on Thursday when it was confirmed by both parties that the fight is set — and that it will be co-headlined by Amanda Serrano who will be looking to rebound from her recent defeat to Katie Taylor in the same building.
"Okay people he grew a set over night. It's official, Im taking this little Fury's head off," wrote Paul on Twitter, alongside a poster promoting the fight.
Fury also confirmed the contest, saying: "The fight is on. August 6th. Forget a team or any other bullshit. I don't need anybody to help me lay you flat on that canvas. Oh and thanks for finally signing the drug testing… you only agreed to it when you realised the fight was at risk – who needs who?"
This news comes after an apparently furious Paul released a video statement on Wednesday in which he accused Fury of "fumbling the bag".
"What's the excuse? 'Oh I can't come and I can't do it because my dad can't be there with me during the fight,'" Paul said in the video message, via MMA Fighting.
"Tommy, your dad has been banned from the United States for 15 years. You've known this the whole entire time. He's a criminal. He's not allowed in. When you fought Anthony Taylor in Cleveland, neither Tyson [Fury] or your dad were there with you in your U.S. debut. Now all of a sudden you need your team with you? That doesn't make any f****** sense.
"You're scared. You claim you're a professional boxer but you don't want to make the fight with me? Who you've talked so much s*** about? Who you say you will spark? Who you say I'm nothing compared to you? Where's all that s*** talk now, Tommy? You're a f****** atypical professional boxer who doesn't want to actually make this fight f****** happen. This is the biggest opportunity of your f****** life and you're fumbling the f****** bag once again and I can't believe how f****** stupid you are. F****** idiot."
–
Comments
comments