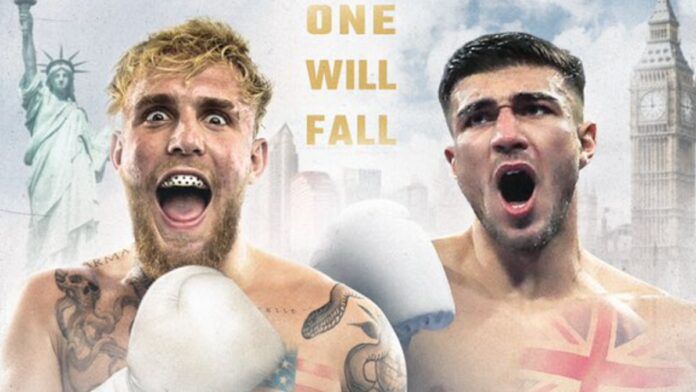 The Vegas oddsmakers appear to have determined that YouTuber-turned-boxer Jake Paul is likely beat Tommy Fury when they meet in their reported February 25 clash in Saudi Arabia.
It emerged on Tuesday via reporter Ariel Helwani that terms have been agreed for a boxing match between the pair which is set to take place in just five weeks' time, and which comes after two prior failed attempts to get the two rivals in the ring together. The first fell apart more than a year ago after Fury withdrew from the fight after suffering an injury to his ribs and the other, which was scheduled for last summer, was nixed after Fury reportedly had visa issues in attempting to enter the United States.
One prominent bookmaker has listed Paul as being a -220 favourite heading into the bout, with Fury listed as the underdog at +180. This is a reversal of the odds for the previously arranged bout last summer which saw Fury listed as the more likely of the two to win.
Since then, Paul returned to the ring in October where he outpointed veteran former UFC champion Anderson Silva. Fury, meanwhile, last competed in April of last year where he scored a six-round decision win against the now 11-2 professional Daniel Bocianski.
The fight has yet to be officially confirmed but firm word is expected in the coming days. There is no indication as of yet where in Saudi Arabia the bout will be held.
The fight will represent the first time that Paul will have taken on an opponent with a legitimate boxing pedigree, with each of his previous wins coming against a fellow YouTuber, a basketball player and mixed martial arts fighters Ben Askren, Tyron Woodley (x2) and Anderson Silva.
Paul is 6-0 in his developing career, while Fury holds an 8-0 record.
Comments
comments