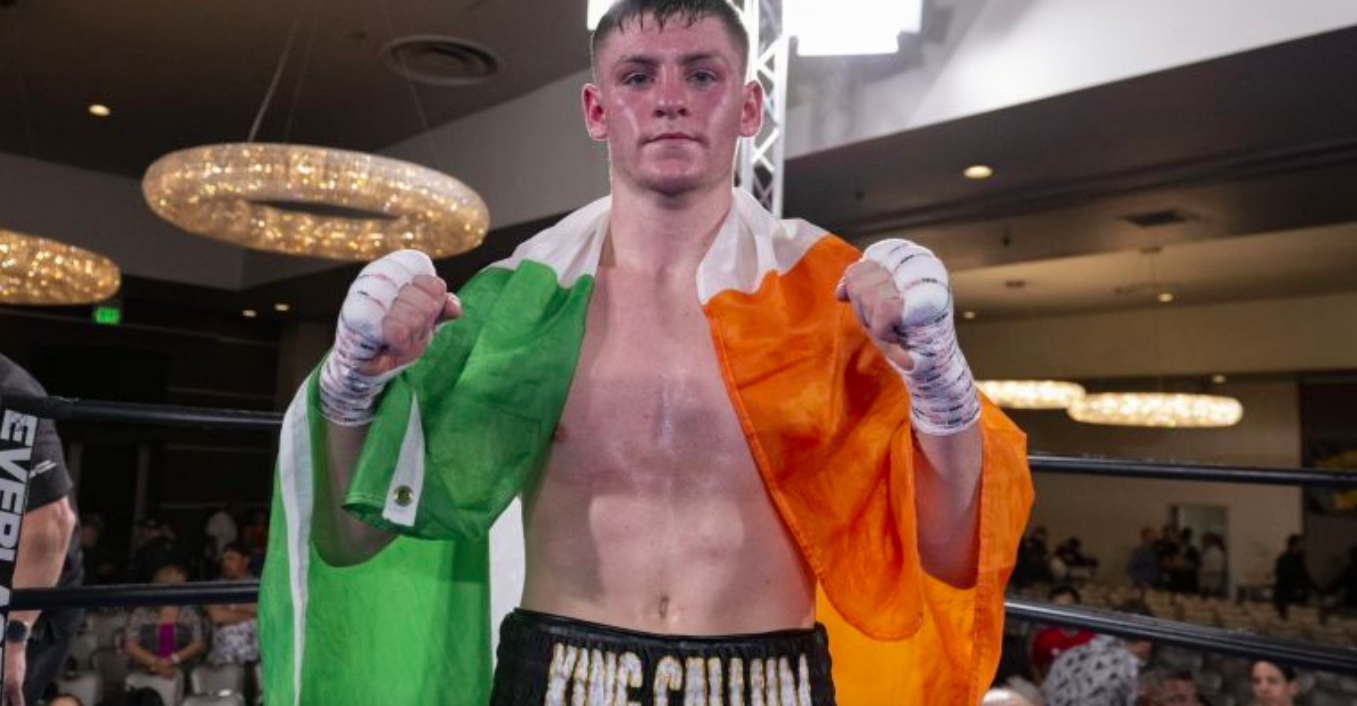 Ireland, that little rock on the western edge of Europe, has long punched above its weight inside the squared circle.
Despite a population just above five million people, the country has consistently produced an assembly line of talent which has claimed championships in both amateur and professional ranks,  and the next man up to follow in the footsteps of iconic stars of Irish sport such as Katie Taylor, Andy Lee and Steve Collins (to name but three) is 'King' Callum Walsh — the 22-year-old Freddie Roach-trained Corkman seeking to win his first world title later this week.
On Friday, in a card to be broadcast on UFC Fight Pass, Walsh will take on the Carson Jones, a veteran of 45 wins who has traded blows with the likes of Kell Brook and Antonio Margarito, in a bout to contest the WBC US silver super welterweight title.
"He's sharp, he's amazing man he's fun to watch, he's explosive," UFC president Dana White, a vocal of admirer of Walsh's, said recently of the Irishman. "He's got what it takes so I'm excited, I'm a big fan."
So much of a fan is White, in fact, that he sits ringside for most of Walsh's bouts and showcases him on the UFC's streaming platform Fight Pass.
And speaking exclusively to TheMacLife, Walsh said that White has been a key influence as he translates his career from the amateur ranks, where he had 120 fights, to professional.
"He had the perfect blueprint but that's not to say I'm going out to copy Conor McGregor," said Walsh before a recent training session at Freddie Roach's Wild Card gym. "We're two different people and I'm on my own path but Dana definitely has the right idea."
"Dana White is an unbelievable person to have backing you. There's no one in the world like Dana White, anything he does just goes massive. That's the thing about the UFC; they don't want easy fights. On every UFC card, the top level fighters are fighting each other and that's what we're trying to do on UFC Fight Pass. I'm headlining these shows, so what's the point of people tuning in to just watch me for a minute."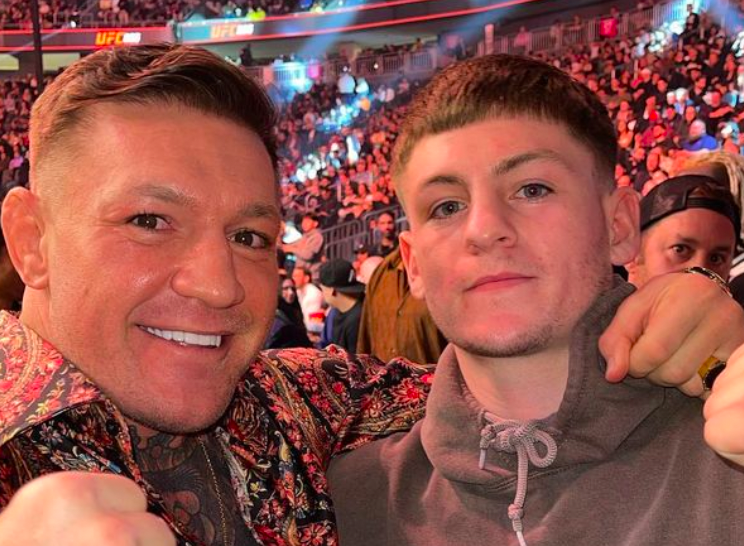 Walsh, who has been faultless in the pros thus far, takes on a stern challenge on Friday and while some fighters of Walsh's age are more concerned with padding records, the Cork native says that only true way to learn the trade is by challenging yourself in the ring.
"Even my last opponent, he had experience too and he was never stopped the way that I finished him," he said. "You can see that's difference between me and all these other fighters — and to be fair, I'm 22 years old and I've had 120 amateur fights and a long career. There's no point trying to pad the record, you're not going to get anywhere if you're doing that forever.
"I want to take these bigger fights, these bigger challenges and see where I'm at. I'm 22 and I want to try and get this done, and get it wrapped up as early as I can so I go on and enjoy the rest of my life. I feel like I'm young, I'm strong, I'm fit — if I can't beat fellas like this next opponent at this level, then what am I doing?"
And while White maintains a watchful eye over the prospect, Walsh says that the the biggest influence in his career is Freddie Roach, the legendary trainer who has plotted courses for some of the sports most dominant champions.
"Freddie, he's a legend," Walsh beams. "Everybody wants to be trained by Freddie Roach. The knowledge he has is crazy. I think me and Freddie get on very well because I come in, I ask what he wants me to do today and he tells me and I say OK and do it. If there's somebody there for sparring — it could be anybody, I've sparred with people who are 200-pounds — I just say OK. That's why we go on so well. He says do this, and I say OK."
But Walsh, eager to add to his arsenal of experience as much as possible, has also undertaken some more unconventional elements to his training — and where better to do just that than in the company of one of mixed martial arts' most enigmatic figures, Tony Ferguson.
"He's definitely helped me a lot with my career," Walsh said of the UFC veteran. "We talk every day, we train with each other all the time. I go down to his gym in Costa Mesa, it's about two hours away from me. I'll drive down there on the weekends sometimes and we'll go for a run.
"I've been doing some cross-training, a lot of wrestling with him — and to be fair, it helps with the cardio because you don't realise how hard it actually is. I could box all day. I could throw punches all day but once you start grabbing a fella and you're rolling around… it's very hard but it's definitely helped me a lot with physical strength and added a bit of cardio to my training.
"His training is unique to Tony. When you go down to his gym, you could do anything. I've often gone down there at 11 in the morning and then it's 10 at night and you're still doing stuff. I went to 24 Hour Fitness with him once and we were there for eight hours."
"If all goes to plan, in a few days Walsh will have claimed his first pro world title. Sterner challenges surely await him but he says that he sees an opening for him in Irish boxing to become the country's next big star," he said. "What I did see was that there was a big gap there for somebody to fill – and I feel like I am the only one over here making a name in front of the American crowd. We're talking about a homecoming fight next year. I feel like I am the next one, I'm next in line to take over."
Where have we heard that line before?
Callum Walsh fights Carson Jones on Friday, June 9. The bout will be broadcast on UFC Fight Pass. 
Comments
comments