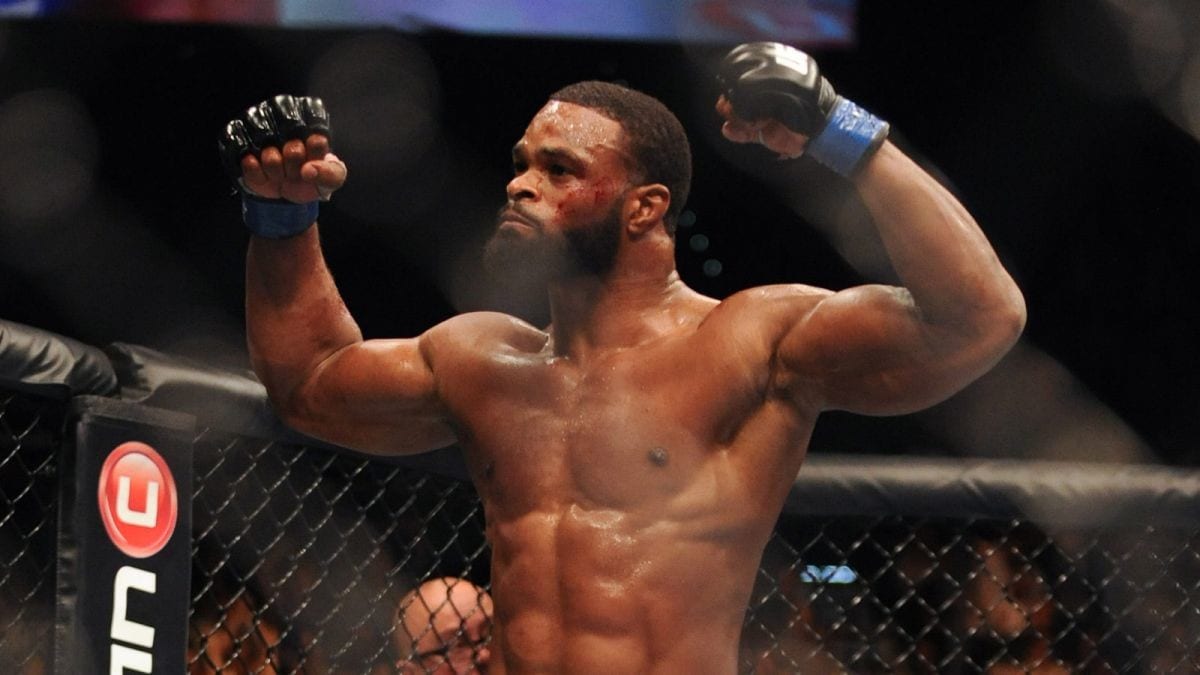 It's safe to say that Tyron Woodley's latter career hasn't gone exactly as planned.
The former UFC welterweight champion, who remains considered by most to be among the finest 170-pound titleholders in the sport's history, dropped his final four UFC fights before getting outpointed in August's boxing match against the YouTuber-turned-prizefighter Jake Paul.
One trait noted by fight fans throughout his run of defeats was an apparent unwillingness to engage unless it was entirely on his terms, a gunshy approach which appears to have cost him — particularly against Paul, whom he had hurt in the fourth round but was unable to capitalise.
But after being handed an opportunity at redemption following the withdrawal of Tommy Fury from the December 18 clash in Miami, Woodley is insistent that things will be different this time.
"Hindsight is 20/20," Woodley told Aussie outlet Submission Radio, via Bloody Elbow. "I can say I respected him too much, or I can look at Nate Robinson that walked in there and ran into a punch and got smoked, and my teammate Ben Askren kind of did the same thing, where his hands weren't in the proper position.
"If he got punching power, no matter who it is, like, many people tried to knock Ben out. Robbie Lawler, and all these heavy-hitting punchers, and they weren't able to with four-ounce gloves on. So, he was able to get it done with 10oz gloves on, and you gotta really think about that.
"So, I'm not saying that I was fearful. You saw me walking forward regardless. I got hit, I walked forward regardless. He'd miss, clip my gloves and clip me, and I still walked forward. So, I wasn't scared of getting punched. My training partners punch a lot harder and are more skilled than him. But I just didn't want to be reckless. And I think it's a happy medium. I gotta find the line of not crossing the line and just being reckless and just not having my defence, but also not being as patient as I was."
Woodley's initial performance against Paul was much-maligned in combat sports circles, with the term 'The Frozen One' winging its way around social media in the fight's aftermath, something he addressed on the podcast.
Probably overthinking, overanalysing," he said. "Sometimes you become so skilled, you learn so many techniques and defenses and counters, and you're so cautious and you know what could come and you just really want to be perfect. And I think perfection sometimes gets in the way of mastery.
"You wanna master it. I wanna be a master at martial arts. So, when you seeking for mastery, you can't confuse that with perfection. Sometimes you gotta get a little ugly and grimy and get in there and maybe get hit a couple of times to put yourself in a position to get that opening. Sometimes out in the open and in the safe terrains, there's no knockout openings there. But you also can't just do it every moment of the fight. You gotta pick and choose. And I think picking and choosing those moments is what makes it hard.
"When I let go, nobody can touch me. When I didn't let go, I let people into the fight that never should've been in the fights with me," he added. "So, this is about redemption for myself and just going out there and showing what I'm capable of."
Comments
comments