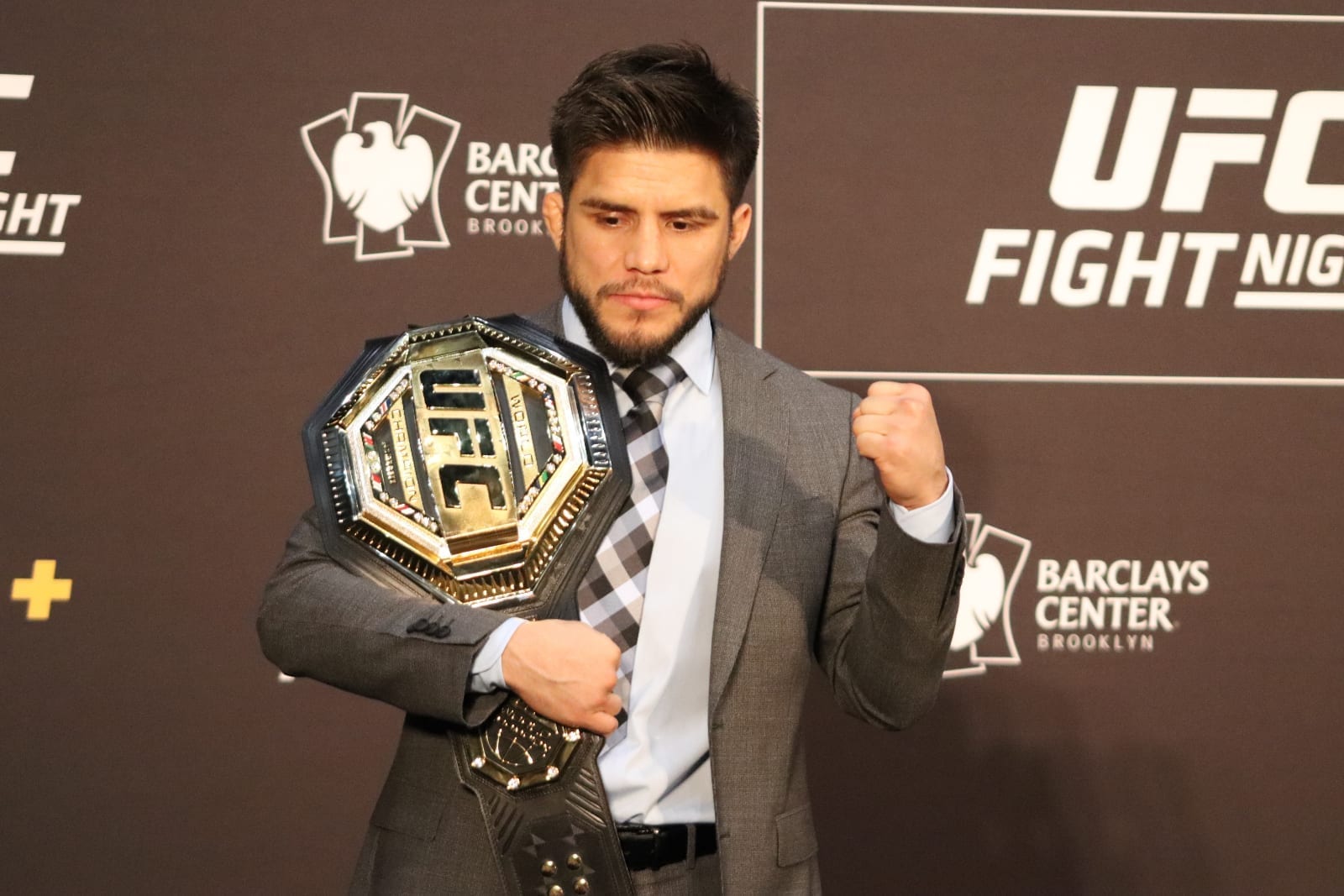 Henry Cejudo has already staked his claim to two UFC world titles but the Olympic gold medal isn't stopping there, apparently even if that means having some rather aggressive surgery. 
Cejudo claimed his first UFC title by defeating Demetrious Johnson for the flyweight title last August, before defending that title against T.J. Dillashaw in January. Last month, Cejudo made history by defeating Marlon Moraes by third round TKO to win the bantamweight title vacated by Dillashaw after he tested positive for EPO in the wake of his loss to Cejudo.
But 'Triple C' isn't satisfied just yet. He has already spoken of his desire to face the featherweight champion, particularly if it is Frankie Edgar who emerges victorious from his upcoming title bout with Max Holloway but there are some other targets in or around his weight that have piqued his interest.
"I'm taking everybody from 99 pounds to 149 pounds and you know what? If Amanda Nunes wants to get it too, Valentina, I'm calling you guys out too," he said with a wink to TMZ. "I take no prisoners. I'm such a gold digger, If she has gold, I want her gold too."
Of course, Cejudo's comments should be taken with some significant pinches of salt but the identity of Cejudo's next opponent will likely come in the form of either Joseph Benavidez, the only man not named Demetrious Johnson to hold a victory over Cejudo, or Aljamain Sterling, the Serra-Longo fighter currently in the midst of a four-fight winning streak at 135-pounds.
Comments
comments