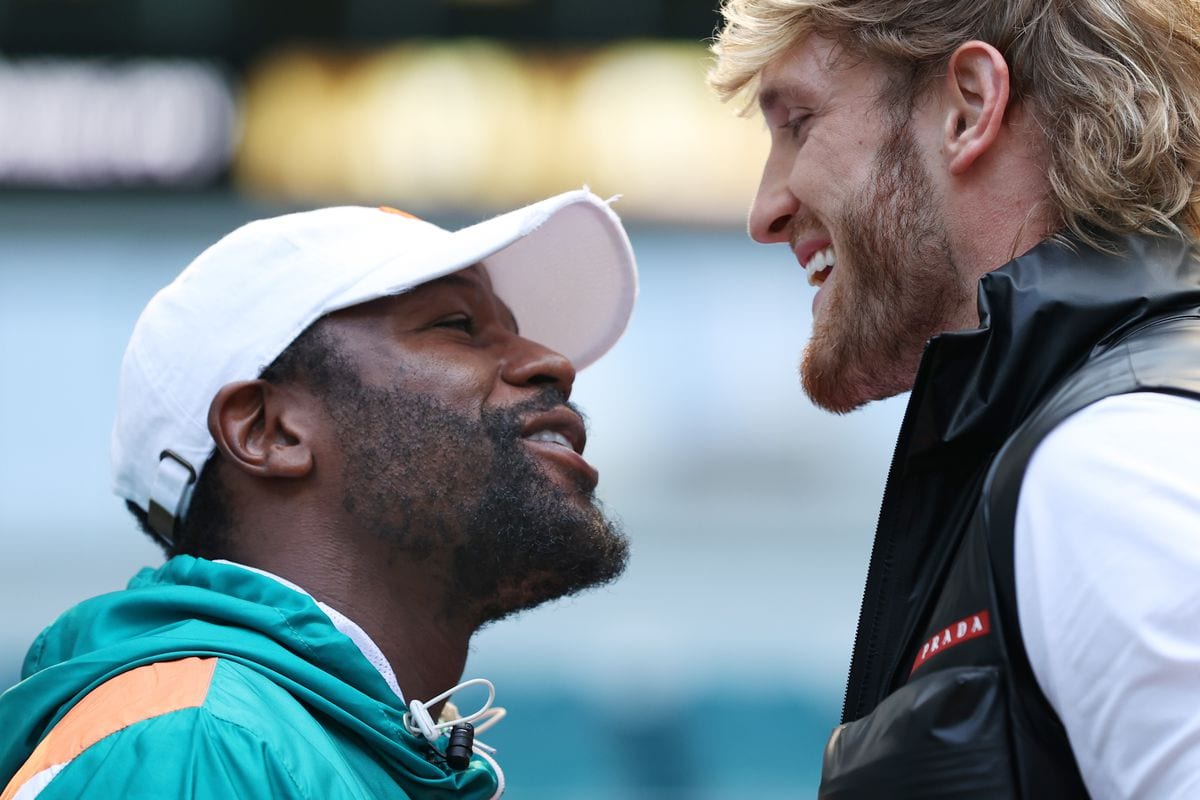 Floyd Mayweather and Logan Paul meet this weekend in an exhibition in a fight that has already raised eyebrows and garnered criticism — but wait until fans and pundits hear the custom ruleset the two men are competing under.
Per the Florida commission (via ESPN's Marc Raimondi), the exhibition contest will feature no judges and will have no official victor read out upon the bout's completion. It will be fought over eight 3-minute rounds, and the two will wear 12 oz. gloves. There will be no headgear.
While the rules might remind fans of the recent Mike Tyson vs. Roy Jones Jr. exhibition, the Florida commission has stated that knockouts are legal, and will be down to the referee's discretion.
Mayweather vs. Paul rules, per Florida commission:

— No judges
— No official winner read
— Knockouts legal
— KO up to ref discretion
— No headgear
— 12 oz. gloves
— Eight 3-minute rounds

— Marc Raimondi (@marc_raimondi) June 2, 2021
While Mayweather has come under fire for meeting Paul in the ring, the boxing icon has been unapologetic, comparing the entire outing to a legal bank robbery that he'd be stupid to ignore.
"My nickname is 'Money' for a reason," Mayweather said, speaking on the "Inside Mayweather vs. Paul" show. "I worked extremely hard for years and years to get to a certain level—a level where we can start calling everything an event.
"I believe in working smarter, not harder. So if it's something easy like [the Paul fight], a legalized bank robbery, I gotta do it. I have to do it."
Comments
comments