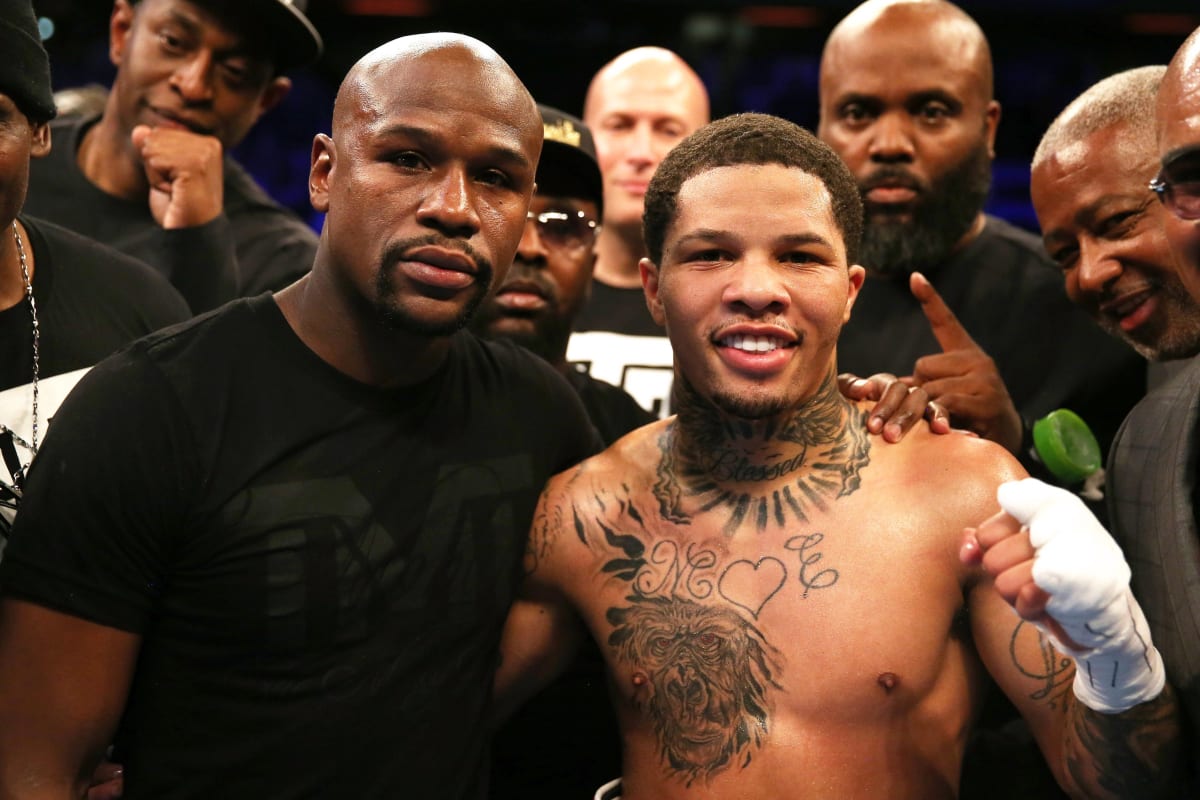 Floyd Mayweather has been a part of Gervonta Davis' training for the upcoming blockbuster with Leo Santa Cruz this Saturday night, but he can't guarantee he'll be a part of the fight night itself.
Mayweather is yet to speak to Davis' head trainer, Calvin Ford, about his role on fight night, but the boxing icon believes he's been able to offer tips throughout training camp as to how Davis can grow not just as a fighter, but as a star.
"I haven't spoke to Calvin yet [about being a cornerman]," Mayweather said during a virtual press conference. "But in the gym, me and Calvin works hand [in] hand. But those that don't know who Calvin is, that's Tank's trainer. And me and Calvin, we speak, we work together in the gym. You know, sometimes I have to leave and fly away to take care of business. But when I'm back, I'm there to give him, you know, just pointers, talking to him about pay-per-view and how things work.
"Because sometimes when a guy is in a boxing gym, and he's had hard work throughout that day, sometimes a guy don't wanna work. I mean, as far as he don't wanna do certain interviews and certain things like that. But you have to, because that's a part of the job. That's a part of you being a champion. That's a part of pay-per-view. You know, and when we invest in a fight like this, we want these guys to give us a hundred percent because we're giving a hundred percent."
Davis vs. Santa Cruz takes place on Saturday night on Showtime PPV, kicking off at 9PM ET Eastern Time/ 6PM PT Pacific Time.
Comments
comments