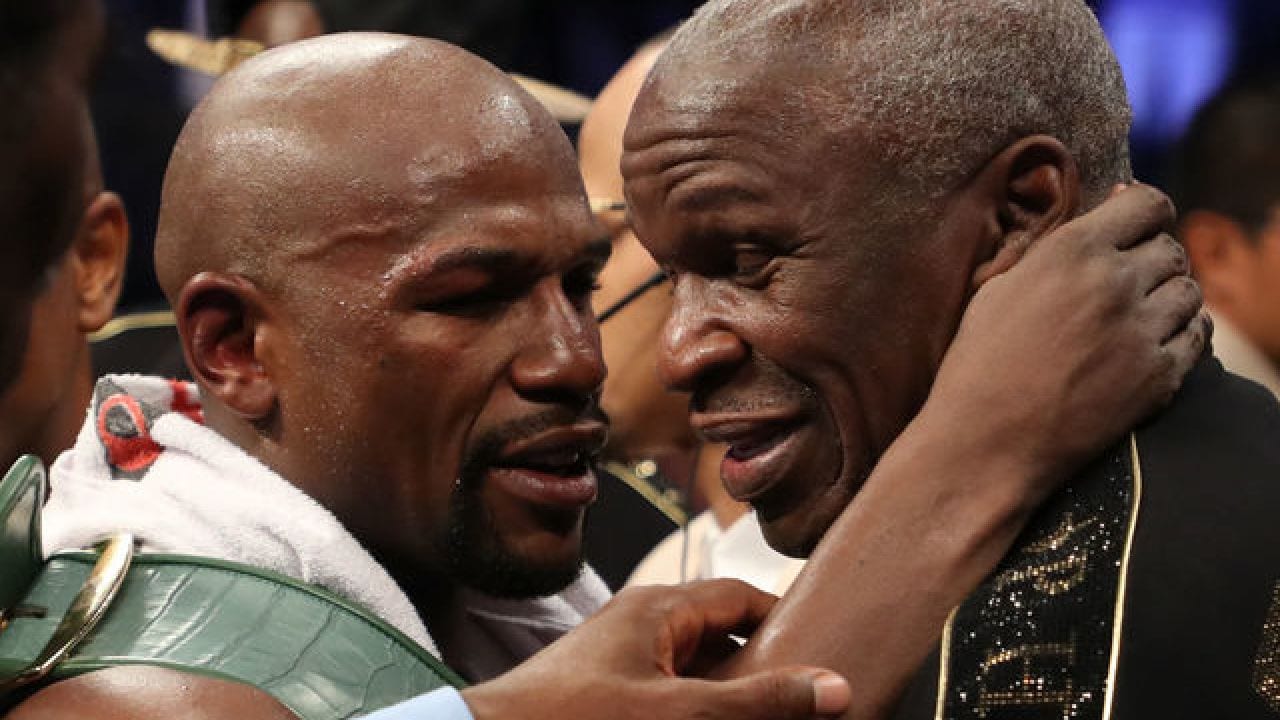 Floyd Mayweather is coming out of retirement in 2020.
At least, that's what the undefeated boxer says. As usual with Mayweather, things are usually taken with a pinch of salt until they eventually happen.
In case you missed it, yesterday night, Mayweather announced he'd compete again next year via his Instagram. In an interesting twist, he also put a picture of himself sitting courtside with UFC president Dana White, writing he and White were "working together again to bring the world another spectacular event in 2020."
White reposted the pictures.
Well according to Mayweather's father, Floyd Mayweather Sr., it could well be true that his son is returning to action in the new year, but if he is then Sr. would rather he did it without White's involvement.
"I don't like it, as far as me with him, I don't care for it," Mayweather said to TheMacLife about his son working with White. "It's [Mayweather Jr.'] call on what he do. I'll be there to help him, but I don't like certain things with certain people like Dana."
While Mayweather Sr. wouldn't go into details about what his issues with White were, he did say that if it were up to him, his son wouldn't be fighting again at all.
"It's the thing about people man, sometimes things get you caught up, you get caught up so bad, it could be wrong," Mayweather Sr. said. "People should do what they wanna do, Floyd's a grown man. I would just say to myself, I don't like him coming back, period. I like my son where he is right now. And you know, I'm not saying he can't whoop these guys that's in here. I can't say he can't whoop all of them, because more than likely he can."
–
Comments
comments