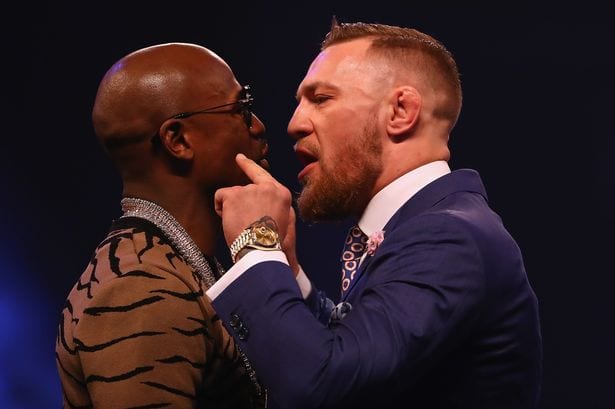 It seems Floyd Mayweather wants back in the Conor McGregor business.
The undefeated boxer took to his Instagram to share a custom made McGregor vs. Mayweather 2 poster with 2020 as the proposed date. There was no context or caption to the post, but no doubt it will be taken as Mayweather's interest in a rematch with the Irishman.
According to ESPN's Brett Okamoto, UFC president Dana White was aware of the poster and
revealed that Mayweather had been in contact with White throughout the evening.
Just spoke to Dana White, we finished our interview than he showed me an Instagram from Floyd Mayweather. Said Floyd has been blowing him up all night … no more details than that.

— Brett Okamoto (@bokamotoESPN) January 19, 2020
Earlier this week in an interview with Ariel Helwani, McGregor stated he wanted a rematch with Mayweather, believing that with a few adjustments he could defeat the boxer.
Their first contest is the most successful pay-per-view event of all times.
Comments
comments