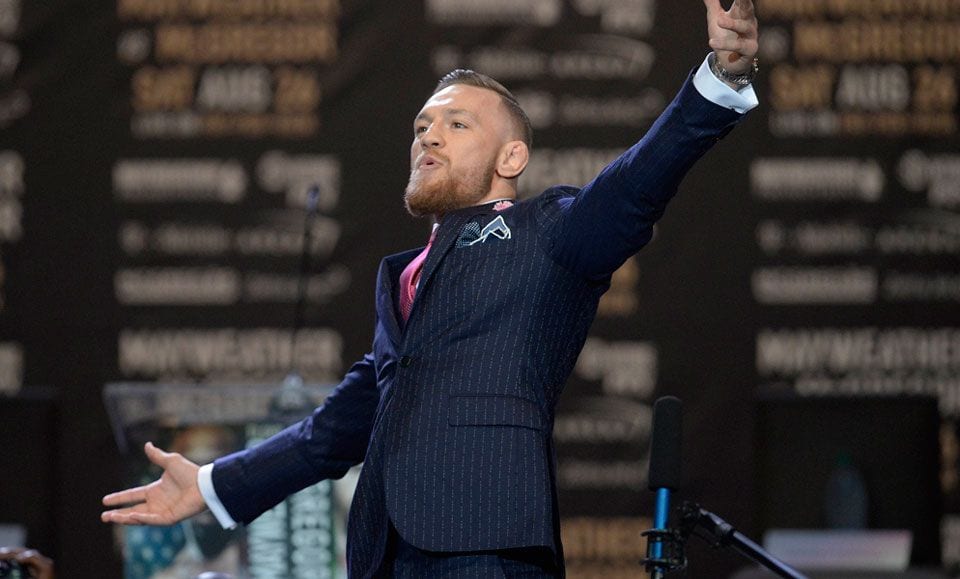 Conor McGregor walks out of UFC 246 a winner, and he's already got his eyes on the next outing.
The Irishman defeated Donald Cerrone in 40 seconds tonight in Las Vegas, and was of course asked what he planned to do next after his first contest in a year. McGregor made it clear that momentum was the name of the game, and promised he'd be in the gym after a minimal break.
As for potential opponents, McGregor didn't target anyone specifically, but with names such as Jorge Masvidal and Kamaru Usman cage-side, McGregor made it clear he was open to all comers.
"Any one of these little mouthy fools can get it," McGregor said to Joe Rogan. "Even that little fool at the desk. All of them. Every single one of them can get it, Joe. It does not matter. I'm back and I'm ready."
–
Comments
comments