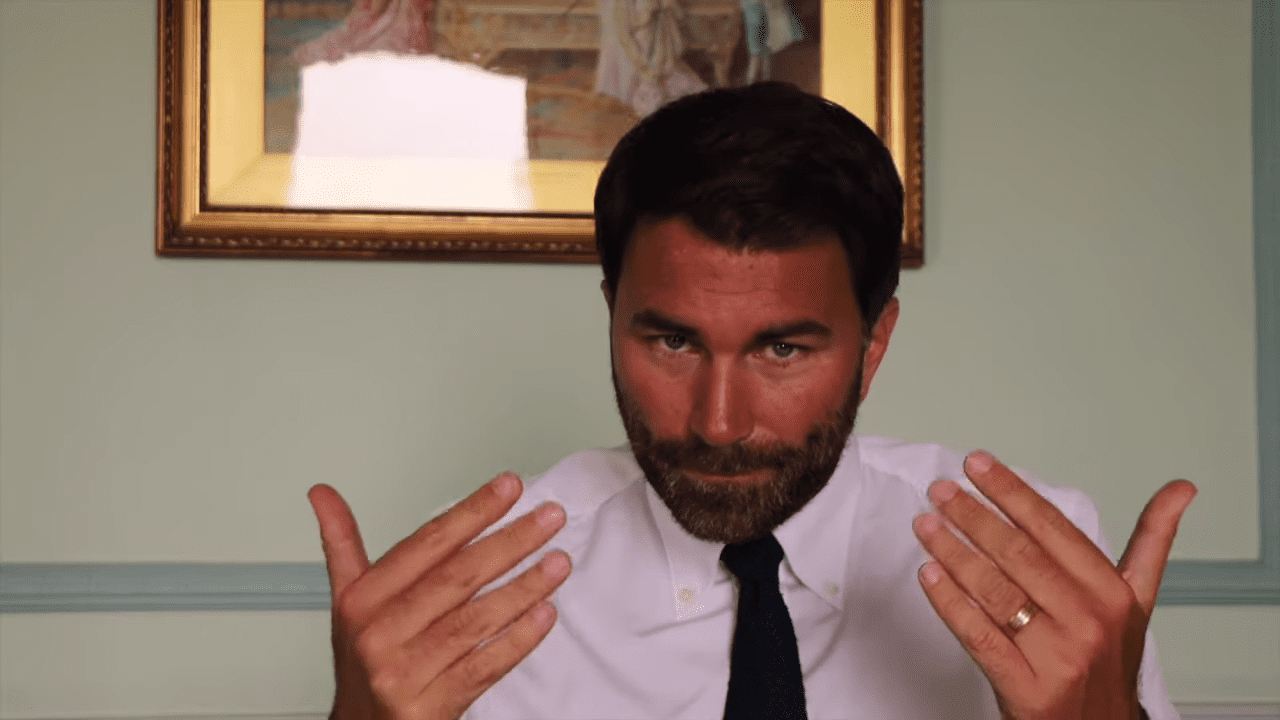 Eddie Hearn believes Tyson Fury should show up and be ringside this Saturday night for Anthony Joshua vs. Kubrat Pulev.
The Matchroom promoter has repeatedly stated that, should Joshua defeat Pulev in London this weekend, a pair of fights with Fury over 2021 is the main goal and could well come to fruition. If Fury were to attend Joshua's match-up, then it would send the promotion into overdrive.
"You're welcome, you big dosser," Hearn said on Sky Sports in a message to Fury.
"He's always welcome. He's a character, I love Tyson Fury. I think what he's done is incredible, I just always believed Anthony Joshua will knock him out. But he's always welcome at Wembley, round my gaf for a bit of Sunday lunch if he fancies it as well. Great heavyweight, great champion — two great champions. One amazing fight."
"I think he probably wants to see it," Hearn said. "If I'm a fighter and I'm fighting someone I want to see them up close. Don't forget Anthony Joshua came to watch Oleksandr Usyk, not just because he was friends with [Dereck] Chisora, but the fact he might be fighting Usyk at some stage.
"So I think Fury probably wants to see it in the flesh, he's more than welcome to attend. He'll probably have his fingers crossed like we all will, and if [Joshua] can get the business done, then maybe those two can get in the ring after and have a little chat and confirm we're all good to go."
Comments
comments