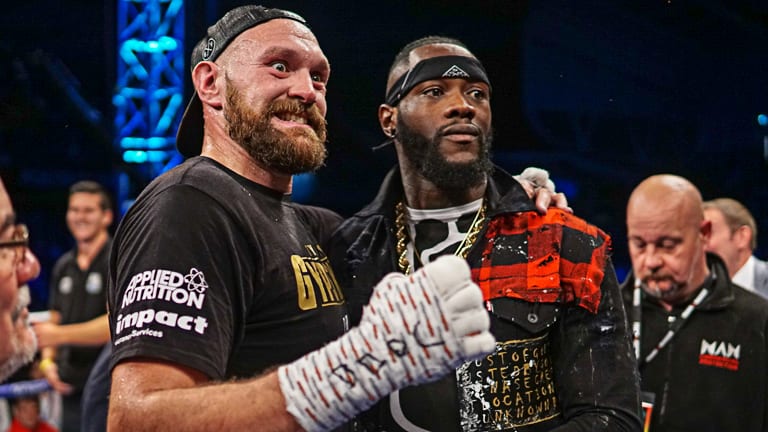 Anthony Joshua's promoter Eddie Hearn is stunned by the lack of a media tour for the upcoming rematch between Tyson Fury and Deontay Wilder, and he believes it could potentially cost the Gypsy King inside the ring.
Fury and Wilder are set to rematch on February 22 in Las Vegas, but it looks as if the pair won't be seeing much of each other until fight week and the usually scheduled press events.
For Hearn, that's a big mistake.
"I wish they were doing a media tour. Those two characters, doesn't matter how much it costs – get it on," Hearn said, speaking with IFLTV. "I wonder whether Wilder doesn't want to be around Fury. If I was Fury I would have insisted on it. It's lazy. Of course they need to do a press tour. You're telling me for a fight of that magnitude you're not going to do a media tour? What's all that about. I don't understand it."
While press tours are usually mostly promotional, Hearn also believes Fury's famous trash talk gives any media obligations the two heavyweights have is a battle before the battle.
"One of the ways Fury wins the fight is by doing the media tour and getting in Wilder's head. It's a disadvantage for Tyson Fury not to have the media tour," Hearn said.
Comments
comments