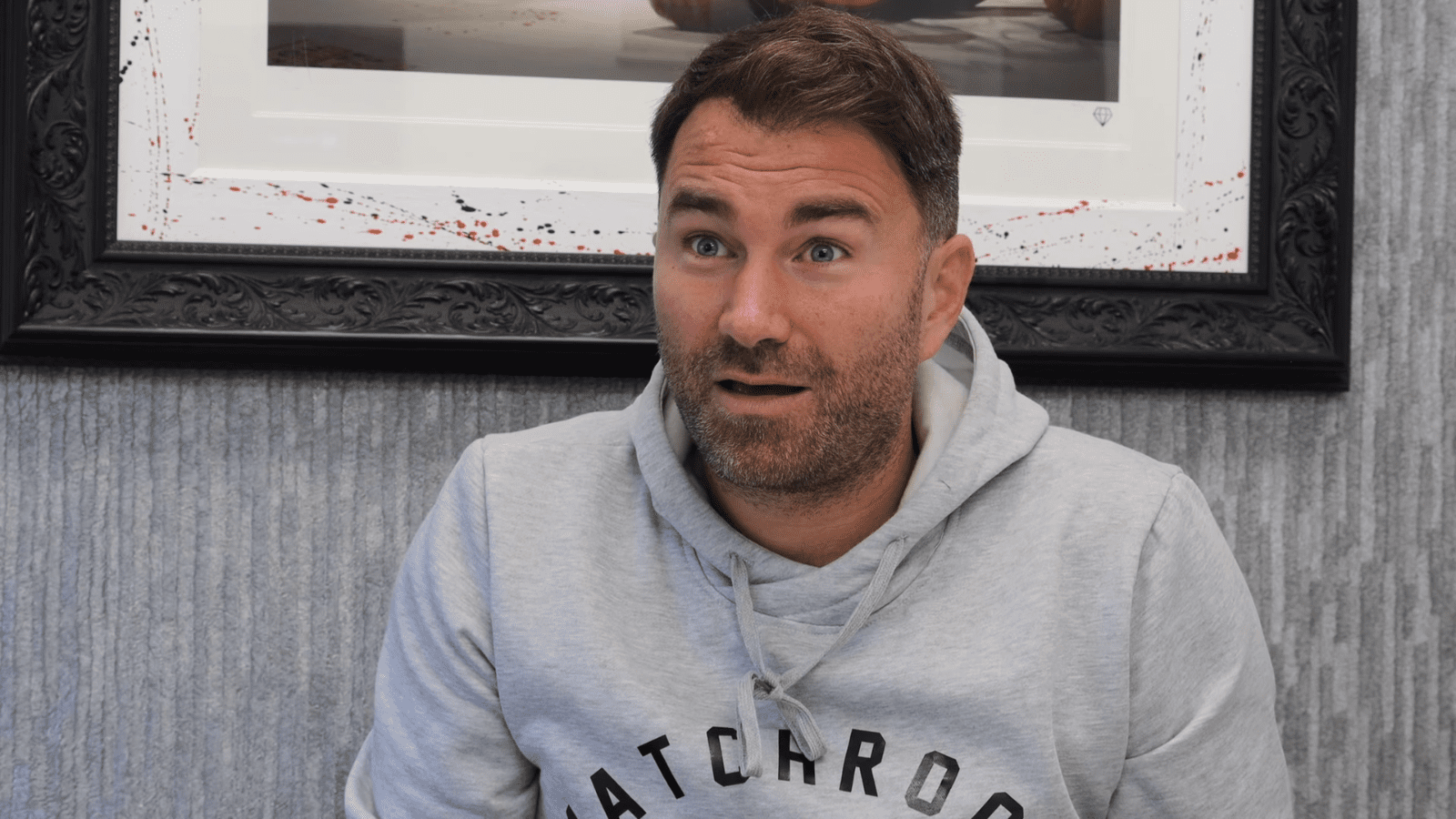 In the end the result of the third fight between Tyson Fury and Deontay Wilder was the same as the second — but the manner in which we got there was different.
Wilder scored points early in Saturday's heavyweight title tilt in Las Vegas, sending Fury to the canvas twice in a drama-filled opening to the fight before 'The Gypsy King' rallied and returned the favour. From here, Fury extended his advantage on the cards in spite of Wilder's fierce resistance before he ultimately landed what proved to be the telling blow in the eleventh, sending Wilder down once more. This time the count beat him.
Eddie Hearn, promoter for Anthony Joshua, was appreciative of what he saw from both men in the ring but said in the aftermath that Wilder looked like the occasion got to him in the early going.
"Listen, it was a brilliant fight," Hearn said to iFL TV. "Technically it was all over the shop but who cares? The drama was unbelievable.
"Massive credit to both fighters. Wilder looked hypnotised before the fight and after two rounds he almost couldn't stand up. He started quite well but he looked petrified and exhausted before the fight even started. After three rounds he couldn't stand up and I thought it was all over.
"He comes back with the equaliser and Fury goes down twice. It was non-stop and full of drama. I have to give Fury credit because he dug deep and got the win. It was brilliant for boxing and for the heavyweight division because we need fights like that. I wanted Fury to win. Props to both guys and massive congratulations for Fury because it was a great win."
While Fury's future seems to be one of Oleksander Usyk, Anthony Joshua or mandatory challenger Dillian Whyte, the future for Wilder is less clear. But per Hearn, he comes out of this fight with a lot more respect than he did the second.
"His credibility was on the floor before Saturday," said Hearn. "He got absolutely hammered in the last fight and he was full of excuses.His credibility was shot to pieces. Now I think it's gone through the roof because although his tank was empty, he stuck in there.
"In any normal situation, I feel the corner would have pulled him out. But he deserves credit. He's got bottle. I still think he's in a good position. Wilder shouldn't be disheartened because Fury is a brilliant fighter. But I don't know how much he's going to want it after that. I just think Fury's got his number and absolutely terrorised him mentally."
Comments
comments