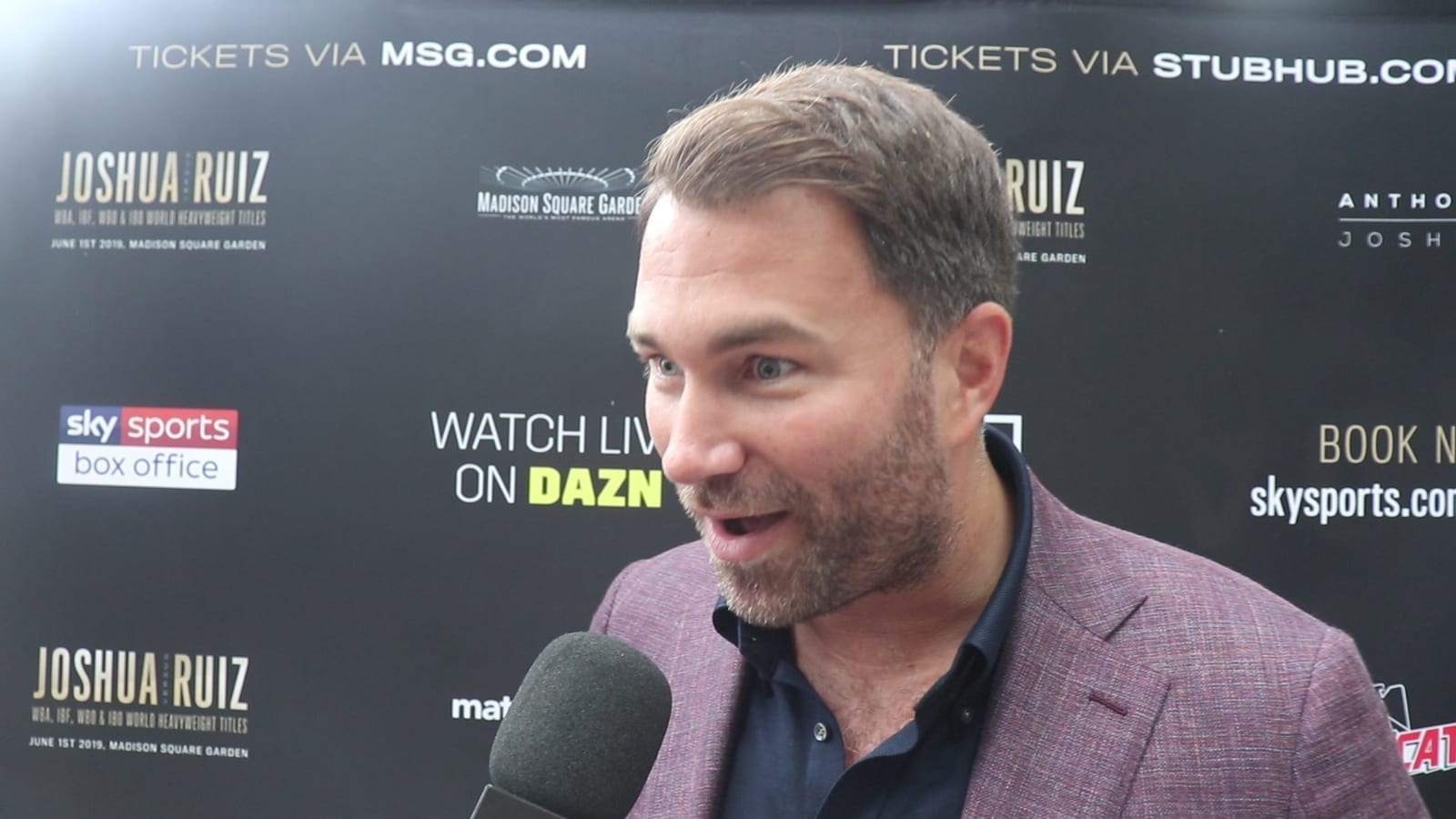 Eddie Hearn might find Bob Arum's recent attitude towards Terence Crawford unappealing, but he wouldn't go as far as UFC President Dana White.
White went off at Bob Arum on Tuesday this week after Arum publicly trashed his own fighter Crawford, claiming he'd lost so much money on the pound-for-pound great he could "have built another house in Beverly Hills."
But while Hearn might be taken aback by White's long-standing feud with Arum, he doesn't think the longtime boxing promoter will take the UFC honcho's comments to heart.
"He hates Bob Arum, doesn't he? Dana absolutely brutalises Bob Arum," Hearn said, speaking to iFLTV. "Bob Arum's actually had a bit of a stinker, but you know what, Bob Arum don't care. I didn't slag him off, I just said I think what he said was wrong. Terence Crawford's come out and gone, 'Please release me', Dana White's come out and called him a fucking bitch, arsehole, scumbag.
"Bob don't care. Just bounces off him. He's like a rhinoceros, he's got skin like a rhinoceros. He's been there, he's seen all that, he couldn't care less what people think of him. The guy's 89 years of age. And what he's doing with Crawford is, he's giving his opinion, and he don't give a fuck. He does not care."
That's not to say Hearn doesn't see where White is coming from. In his attack, White said it was up to Arum to find ways to make money with his fighter, not insult them once he feels he's spending too much money on them.
For both Hearn and White, they seem to agree on the concept that, once you set a price for your athlete, it's up to you to pay it.
"Of course as a promoter, you want the show to make money," Hearn said. "Ultimately, you make money out of a fighter, so you got to respect that. And you also got to understand that sometimes it goes the other way. It's not just take money from a fighter, take money. You have to invest money in a fighter, which he's done. The problem that Bob's finding is, Bob has invested along the way, and when Crawford's become a pound-for-pound star, he's still losing money. Therefore the model is wrong.
"But that's not Terence Crawford's fault. Ultimately, Terence is trying to get the best deal he can and Bob's paying it. Don't blame Terence you're paying him all this money, blame yourself. I think Bob's got to a stage now where he's not doing it anymore."
–
Comments
comments