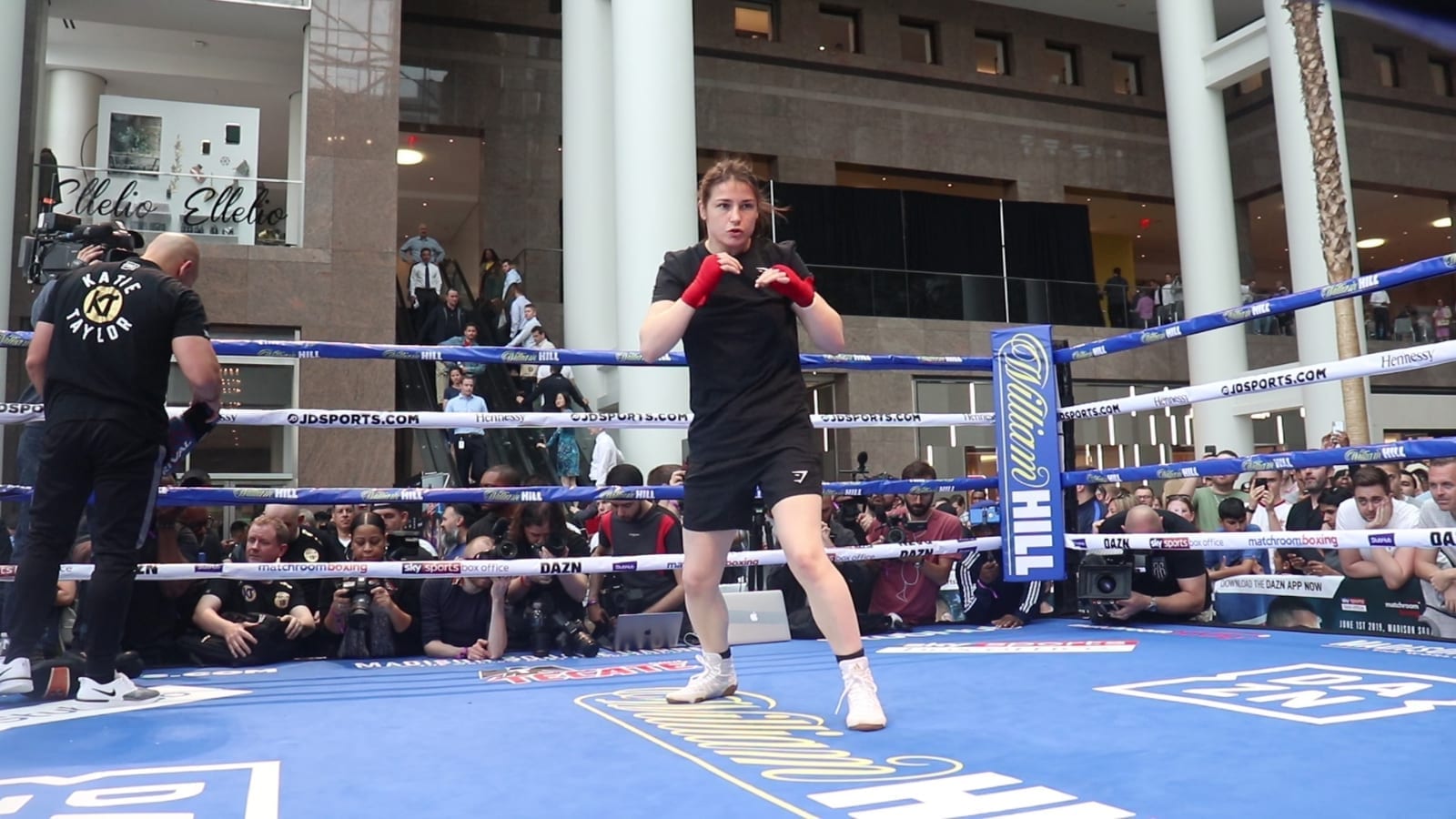 Eddie Hearn is interested in the possibility of a crossover fight between Katie Taylor and Cris Cyborg.
Iconic figures for the women's game in their respective sports, Hearn believes Taylor needs to start making each fight as big as her last, and as a fighter who's already achieved so much, needs to start thinking outside the box to do so.
In Hearn's mind, a boxing bout with Cyborg would fit the bill, and could make all the sense in the world considering the Brazilian's consistent interest in stepping through the ropes.
"[Taylor] has only boxed once this year," Hearn said, speaking on the Matchroom boxing YouTube channel. "And she would like to box twice this year, and it's our aim to do that. She does have an outstanding mandatory with Miriam Gutierrez, the Spanish interim WBA world champion, and the WBA have been calling that for a while. They allowed the [Delphine] Persoon fight for undisputed, but we will have to deal with that at some stage. Some people even talking about a potential Natasha Jonas fight, some people talking about a [Jessica] McCaskill fight, and also I think we have to start looking at those big crossover fights.
"I like a fight against Cyborg. A crossover fight. Cyborg is a very competent boxer as well, and I think that's a huge, huge fight. Katie's at the stage now where she's achieved so much. She boxed here for the undisputed, she filled out Madison Square Garden for the undisputed championship, she's unified in Boston, she's unified in Philadelphia, she's boxed at Wembley stadium, she's boxed at the Millennium stadium, she's virtually done it all, so."
Taylor was last seen defeating Persoon to retain her world titles, simultaneously putting a controversial decision in their first fight to bed. While Hearn wants to see her relax for a few weeks ahead of of a return, the Matchroom honcho did say they were eyeing another outing in November or December.
"I keep saying to her how long have you got left," Hearn said. "And she gets quite offended by that, because she feels like she's got years and years left. But fighting twice a year, you really want to make the fights count and we'll be planning out her future next week."
Comments
comments