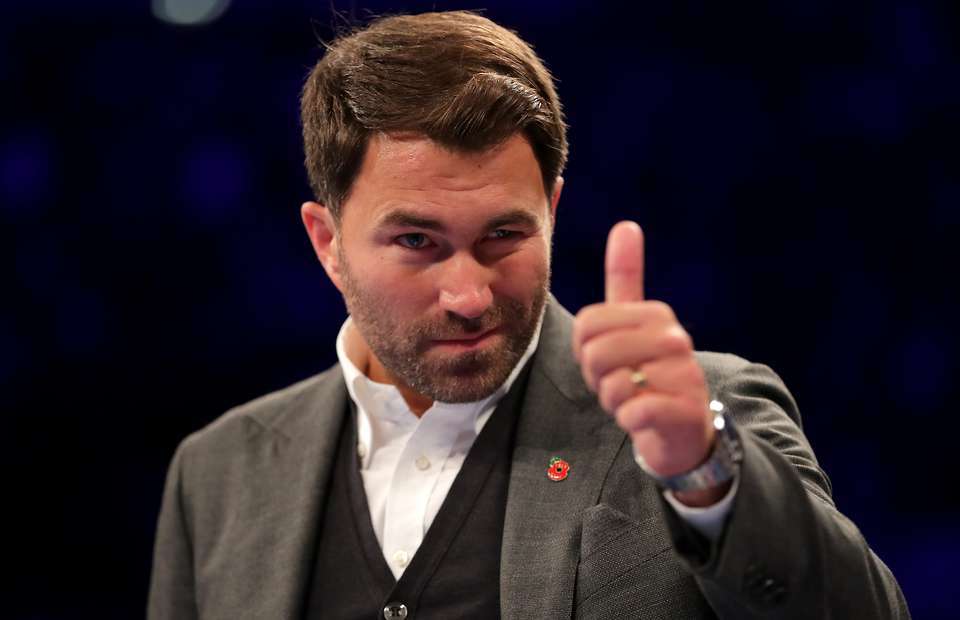 Eddie Hearn isn't too thrilled with reports that the long-awaited third fight between Tyson Fury and Deontay Wilder may be being pushed back to next year.
The two heavyweights were supposed to meet in July of this year, only for the coronavirus pandemic to scupper those plans as it did many others. Since then, a number of different dates have been suggested for round number three, but with live crowds still seeming a non-starter, promoter Bob Arum seems reluctant to go ahead with proceedings.
Earlier this week, Arum revealed that, should fans be out of the question in Las Vegas in December, they would look to rebook the third clash in February of next year — news that didn't sit well with Hearn.
"If he does [move it to Febryart], then I think that fight should be cancelled," Hearn said, speaking to iFLTV. "I think Dillian Whyte should be enforced immediately as the mandatory for Tyson Fury. We've already got a deadline by the end of February. Why can't they do the fight? Yes, we know there's a pandemic but [Anthony] Joshua's fighting. All the other major fights are going to take place. So I don't see how that's even an argument. If that's the case, we'll be pushing hard to make sure that actually — we could do Tyson Fury versus Dillian Whyte now. We'll do it on pay-per-view.
"Monstrous fight. Does 1.5 – 2 million buys. Saudi. Here. [You want a gate] but the pay-per-view numbers are huge for that fight. That's a big fight, why not do that now? But [Whyte] has to beat Povetkin."
–
Comments
comments