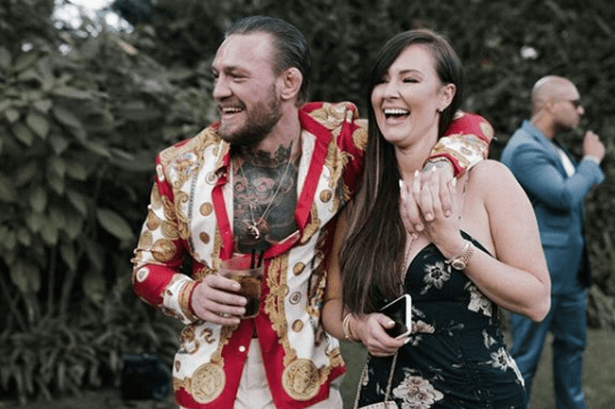 Conor McGregor and Dee Devlin are tying the knot.
McGregor made the announcement through his social media in a picture of he and Devlin posing with her new engagement ring and the caption, "What a birthday, my future wife!" Devlin turns 33 tomorrow.
The pair's relationship has been a staple of McGregor's story in mixed martial arts, with her being at his side throughout his explosion in sports. In the documentary film 'Notorious', the dynamic between the two was one of the major takeaways, as it detailed their partnership which started in 2008. They have two children together, Conor McGregor Jr., and Croia McGregor.
Congratulations to the happy couple!
–
Comments
comments