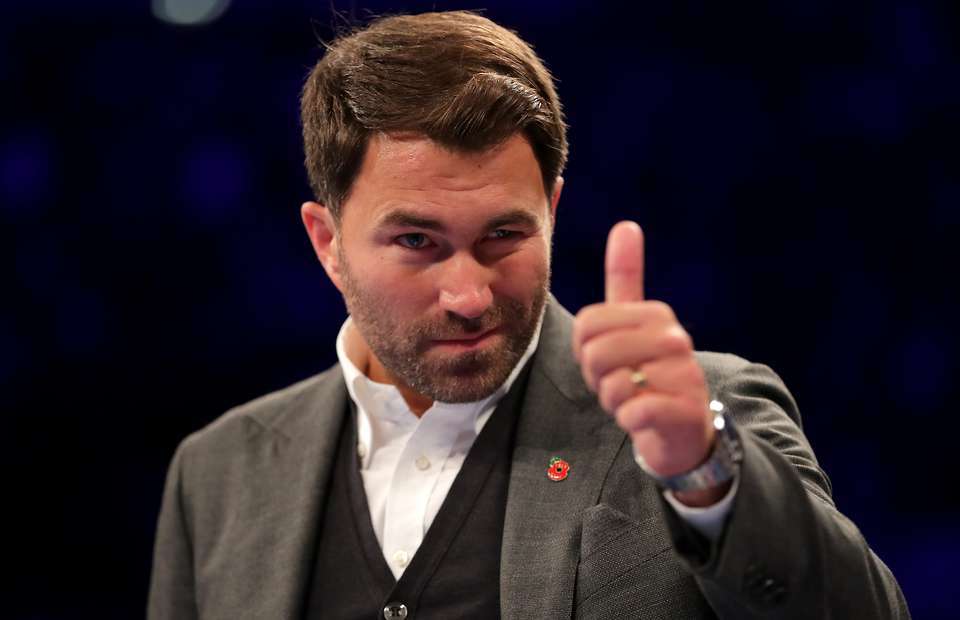 Eddie Hearn says paperwork is being drafted to cement the deal that will see Anthony Joshua face Tyson Fury in a superfight this year.
The two world heavyweight champions have long been linked together for a contest, but as usual with boxing, politics so often find a way to interfere. Since Joshua defeated Kubrat Pulev last month, however, the obstacles seem to have finally subsided and now we may just see a long sought after unification contest.
Certainly, Joshua's promoter Eddie Hearn believes we're nearly there.
"I think it's hotting up nicely. The mind games are starting. AJ is working tirelessly away in London and I think Tyson has gone to Miami to train and I think AJ will be going somewhere to train soon as well," Hearn said, speaking with IFL TV.
"I think everything is great. There's been conversations every day for the last two weeks on that fight. A lot of the travelling I've been doing lately has been looking at where that fight can be staged as well. As we have done for a long time, we have an agreement on that fight. We have an agreement, which was agreed a long time ago. Nothing has changed. We are not looking to go back on that agreement, I don't think Tyson Fury is looking to go back on that agreement.
"We're in the position now of drafting paperwork to try and move forwards with that fight so I think from a pandemic point of view it's difficult because the world is changing every day. One minute something is opening, another something is closing. But that fight is planned for the end of May, early June and I don't see anything getting in the way of it.
"We've been drafting contracts, it's not signed but the deal has been agreed for a long time, we've confirmed that in writing. I feel like the fight is virtually there, to be honest with you. We're in the final stages of everything that's got to be worked out. There have been meetings taking place on where this fight is going to be held. There's various countries. I've visited a few of them in the last few weeks and days and I think we're in a good position. There's some wacky stuff. There's some stuff you'd expect and again, I know everyone wants it in the UK but at the moment they aren't even allowing boxing so we've got a long way to go."
Comments
comments