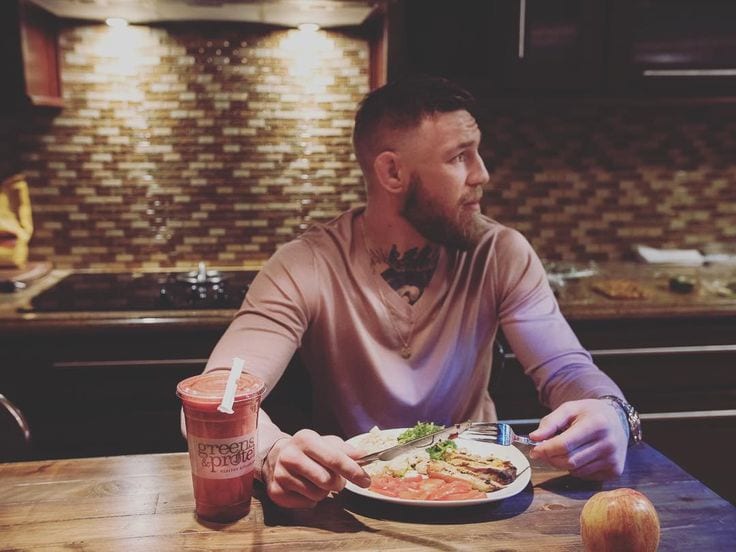 Tristan Kennedy's name might not be as well known as some of the others who help Conor McGregor prepare for a fight but his role is every bit as important. 
In around two weeks' time, McGregor will compete at 155-pounds for the first time in well over two years and it is Kennedy's role to oversee that weight drop as neatly as possible, as well as helping to provide a nutritional foundation with which McGregor can use to fuel himself in preparation.
And as he detailed to Marc Raimondi of ESPN, there's a lot more to his role than just creating menus and protein shakes.
"It entails seven-days-a-week work," Kennedy said. "Obviously, you get time off and things like that. But it entails daily nutrition plans, supplementation guides, cooking, being at all his training sessions, observing, taking data — the more data you take, the better.
"If I need to cook, I need to cook. We're obviously constantly in contact as well. The better you know your athletes, the better results you can give them and the better program you can give them. And that's what you see when you see his body composition and his performance in training."
View this post on Instagram
Irishman Kennedy has been working for McGregor for a bit over two years and first worked in tandem with famed nutritionist George Lockhart before Kennedy took the reins ahead of last year's fight with Donald Cerrone — and while Kennedy was certainly pleased to see the results of his and his team's work in the cage against 'Cowboy' last year, he says a part of him wanted the fight to go deeper so people could witness McGregor's deep gas tank.
"I actually wanted that to go on for longer, just to see it from the hard-work perspective," Kennedy said. "But he cut that short — very, very quick. He was in a great spot for that. We're gonna have much of the same come January 23."
Comments
comments