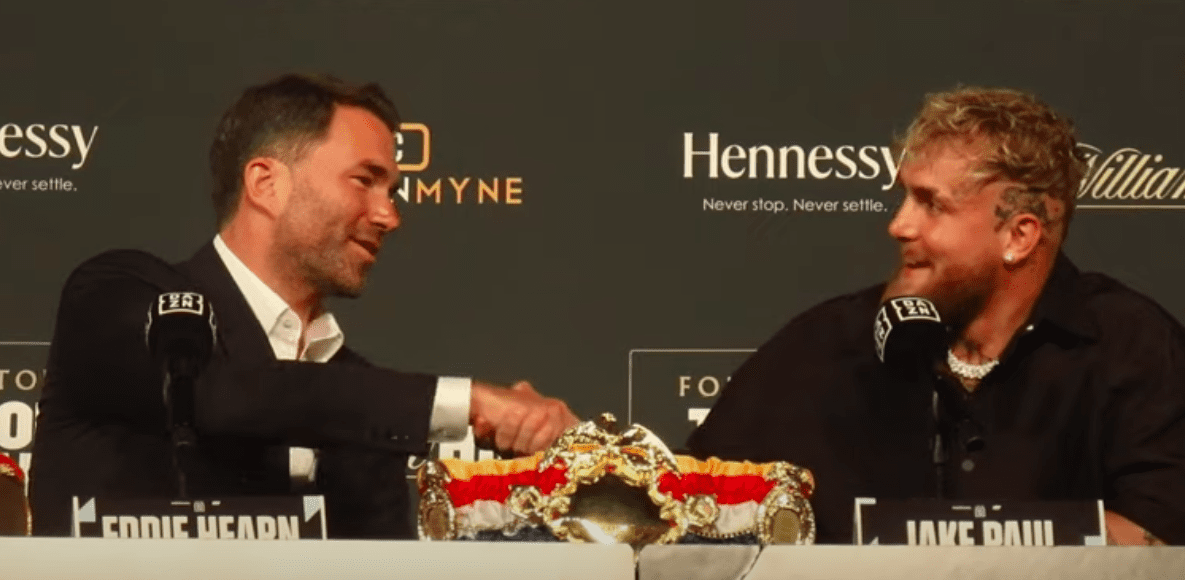 Both Jake Paul and Eddie Hearn are putting their money where their mouth is ahead of this weekend's Katie Taylor vs. Amanda Serrano showdown in New York City.
Hearn, who is Taylor's promoter, agreed to a bet offered by Paul in front of the watchful eyes of the world's media inside the Hulu Theatre on Thursday evening, raising the stakes for what is already considered to be the biggest female boxing match in history and, by a wide margin, the biggest boxing match for either male of female fighters of 2022.
Paul — who famously mandated that Tyron Woodley get a tattoo in a bet before their first fight — addressed Hearn on the podium and said that he would wager the jewellery he was wearing that Serrano, who is repped by his Most Valuable Promotions, would win. Hearn, though, one-upped Paul by saying that he wanted to gamble more than $10,000 on the fight, which garnered a laugh from Paul.
Eventually the two agreed to a $1 million bet, even if Hearn did seem somewhat hesitant to shake on it. But shake on it he did, and there is now an extra layer of intrigue infused into the fight which is already an historic showdown between the two best female fighters in history.
Check out the footage below:
–
Comments
comments