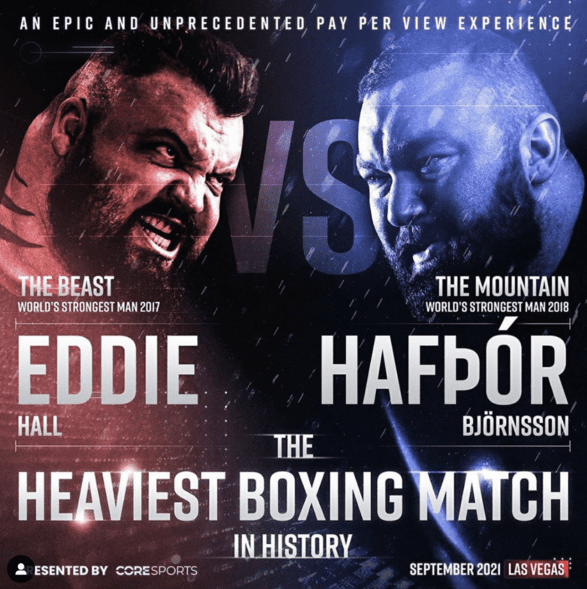 Strongmen Eddie Hall and Hafthor 'Thor' Bjornsson have both agreed to meet each other in a boxing match next year to settle a growing rivalry.
The two have been going back and forth for some time, which has resulted in contest that both men say has been contractually agreed upon. In a video posted to his YouTube, Hall offered a message to his rival, claiming the entire affair had become personal.
"I'm going to train for this like I've never trained for anything before. I'm going to swim out to those dark waters, and I want you to come with me," Hall said on his YouTube channel. "And I'm going to keep swimming. And I can guarantee you — I don't give a fuck anymore. I'm not turning back. And you will, because you're a pussy.
"It's a dark, deep, cold, horrible place. And it all ends in the ring. And that's where I'm gonna teach you a fucking lesson."
For what it's worth, Hall has actually taken part in a charity boxing match some years back, while Bjornsson famously sparred Conor McGregor in a session recorded by The Mac Life. The two men are considered huge attractions in the strongman world, with Hall earning the moniker "World's Strongest Man" in 2017, while Bjornsson claimed the title the following year.
–
Comments
comments