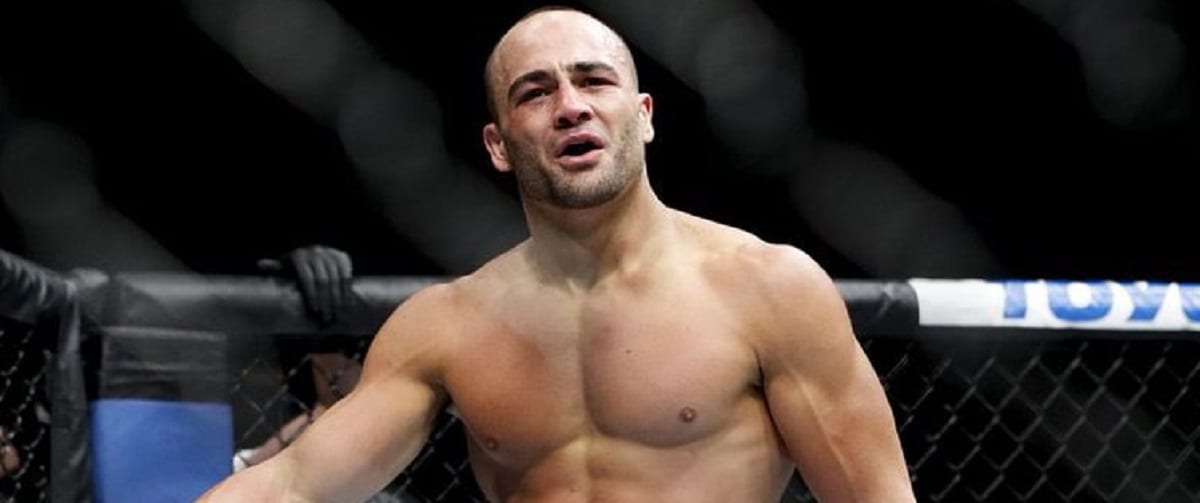 Eddie Alvarez knows full well what it's like to get caught up in the bluster of promoting a fight with Conor McGregor. The former UFC lightweight champion came face-to-face with McGregor on several occasions before their UFC 205 headliner last November, most notably at the pre-fight press conference in Madison Square Garden, but this time around Alvarez says he is enjoying the hype surrounding the bout.
Speaking with the 5ive Round Podcast, Alvarez said that he watched all four of the stops on last week's world press tour and not only that, he has scored himself a front row ticket to the August 26th clash.
"I love fights and when they have this much build-up around them," Alvarez said. "I'm going to the fight – I'll be there, front row. A buddy, who sold me his house, got me front row seats. We'll be there."
Alvarez is one of the handful of fighters on the planet who have felt the full force of a Conor McGregor punch. While this was something he brushed off in the lead-in to their fight late last year, he has changed his opinion of it since losing to McGregor via second round TKO, saying that people are "crazy" if they think the Irishman doesn't have a chance and predicts that the first four rounds of the fight will be incredibly dangerous for Floyd Mayweather.
"Conor has about three or four rounds to get this done," Alvarez said. "Within those [first] four rounds, if you don't think Conor can knock this guy out, you're an idiot or you just don't know fighting because it can very well happen."
Alvarez did concede that the longer the fight goes on, the more it could play into Mayweather's hands but it seems that any ill-will which might have existed between the two following their UFC lightweight title bout last year has been purged.
"I never really get annoyed with [that UFC 205 loss] myself. I've dealt with it, forgave myself for it and I have moved on," Alvarez said.
Eddie Alvarez is expected to face Justin Gaethje next in the UFC, following a no-contest earlier this year with Dustin Poirier.
Comments
comments