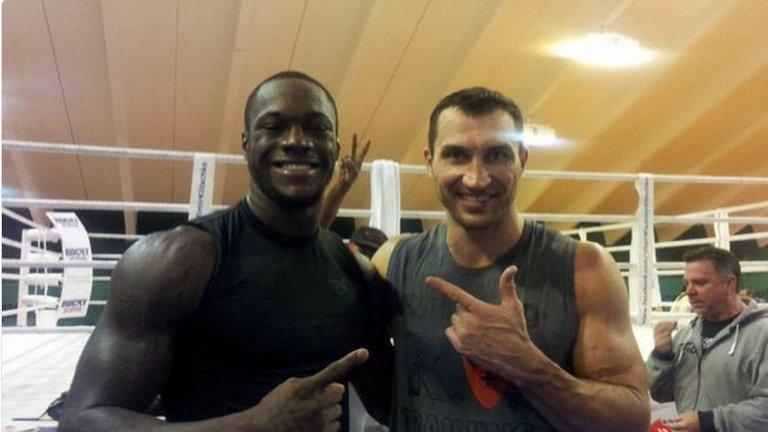 Dillian Whyte says he once personally witnessed Deontay Wilder getting knocked unconscious in sparring by Wladimir Klitschko.
The British boxer was involved in one of Klitschko's camps at the time of the incident, he says, which came after Wilder tried to test the former heavyweight champion in training.
"I've seen [Wilder] getting knocked out," Whyte said, speaking to Sky Sports. "Wladimir knocked him out. He knew what happened. He had his hands up. He was roughing Wlad up, bringing the smoke, and he was going wild.
"Wlad backs up, changes his footwork, feinting, feinting, jabs to the body, throws that feint jab, left hook. Wilder had his hands up, he was gone. It wasn't no knockdown, he was knocked cold. Properly twitching as well.
"That's why they probably didn't want him to fight Wlad, because Wlad was going to fight him as a pro and Wilder never fancied it the whole time."
It's not the first time the incident has been brought up. Prior to his own fight with Wilder, Tyson Fury revealed he'd heard the story as well, telling the media at a press conference he'd heard the story from a "reliable source."
Fury and Wilder will rematch on February 22. The winner could well be anointed in the eys of the public as the best boxing heavyweight in the world.
Comments
comments