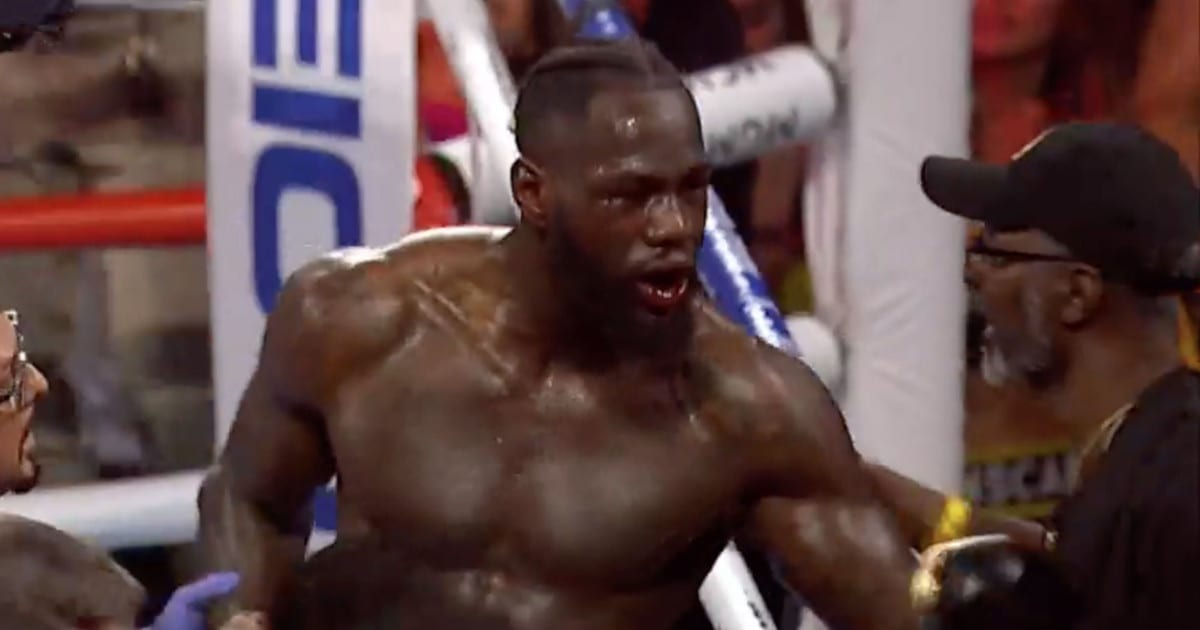 Mark Breland has come out swinging against Deontay Wilder after the former heavyweight champion fired Breland last year.
Wilder accused Breland of being involved in a major conspiracy to gift Tyson Fury the victory over him in their rematch last February, even suggesting Breland has spiked water in the corner to sap Wilder of his strength.
The contest ended when Breland threw in the towel in the seventh round to halt Wilder from continuing to take a beating. For the most part, Breland has avoided being drawn on the subject, but speaking on the Fight is Right podcast, the Olympian revealed his frustration with Wilder's allegations.
"Spiked the water? If you're looking at the tapes or whatever, stuff like that, you don't ever see that water in my hand. Someone else is giving him the water," Breland said. "And regardless of that, I'm there to help you not see you hurt. My attitude is, 'When you win, I win'. That's the bottom line. I've seen some foolish people talking to me about that fight. Come on now, only foolish people come out with stuff like that because it's crazy. If you know me, you know me."
Another of Wilder's main issues with Fury comes from the idea that the Gypsy King had put something in his gloves to harden his punches. It's worth noting that Wilder's other coach, Jay Deas, oversaw Fury's hands being wrapped alongside the Nevada State Athletic Commission on fight night.
Needless to say, Breland is dubious.
"I doubt [Fury's gloves were tampered with] very much, I don't know, I never seen nothing," Breland said. "But still at the same time, he's not gonna beat Tyson Fury regardless. And Jay Deas was standing right there when the man was getting his hands wrapped — now if they put something in there, either Jay's blind or..?
"Jay's right there when he's getting his hands wrapped and he didn't say nothing — and let me tell you, to be honest, that's how much he knows about boxing. Hell, he probably could've put a cast up in there and he wouldn't have known."
Comments
comments