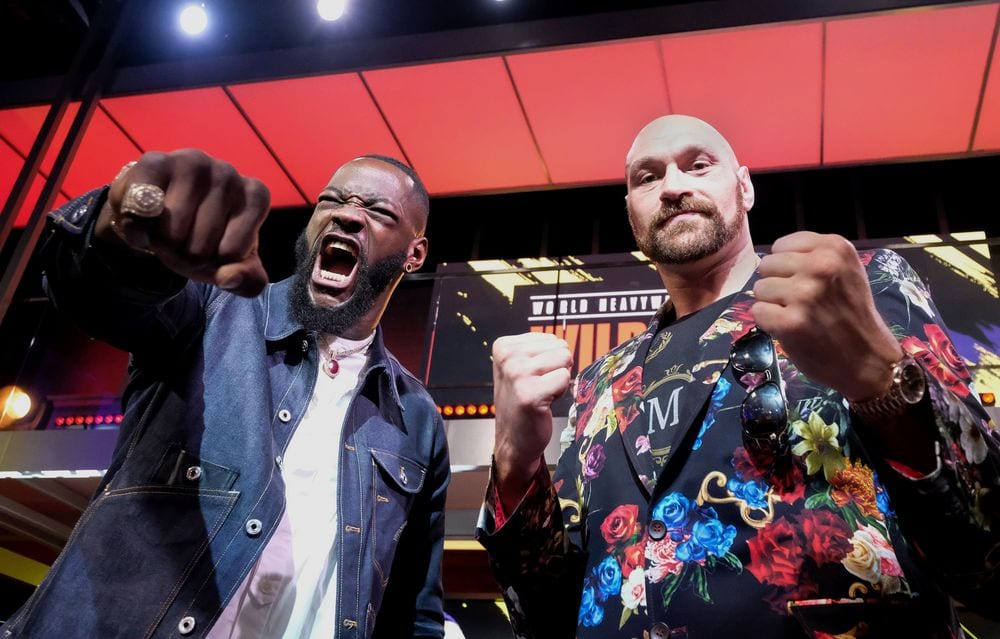 Deontay Wilder has got his wish.
The former WBC heavyweight champion has had arbitrator, Daniel Weinstein, go in his favour today, with the ruling stating that a third fight must take place between Tyson Fury and Wilder by September this year. Chris McKenna was first to report the news. Should Fury refuse, the arbitrator's decision could well be enforced by a court.
It's a stunning turn of events in the world of boxing, with a deal apparently finally in place to see Fury face Anthony Joshua in a much-anticipated bout to crown the undisputed heavyweight champion of the world. Those negotiations have dragged on for months, with Fury only yesterday announcing he'd spoken to the Kingdom of Saudi Arabia, and was satisfied the financials were in place for an August 14 scrap with his fellow Englishman.
All the while, the arbitration process with Wilder had been going on in the background, despite Fury promoter Bob Arum showing no fear of today's verdict. Wilder and Fury had a contract for a third contest, but with an expiry date of last October. While Wilder's team were adamant they had fulfilled the necessary parts of that contract to continue its existence, team Fury said that, pandemic or not, the clause had expired.
Now, it would seem Fury must now face Wilder in a third fight, after Wilder has spent much of the year out of the spotlight, save for a few embarrassing moments.
Since his defeat to Fury last February, Wilder has only broken his silence on occasion, and each time was to levy an accusation or complaint more ridiculous than the last. Since his loss, Wilder has pointed to multiple reasons for his drubbing, including to his cornerman Mark Breland, Fury's gloves having weights in, his water being spiked, his costume being too heavy and an all-over conspiracy in boxing that wanted to see him beaten.
In truth, Fury that night was a level above the American and beat him handily throughout seven rounds before the contest was called.
–
Comments
comments