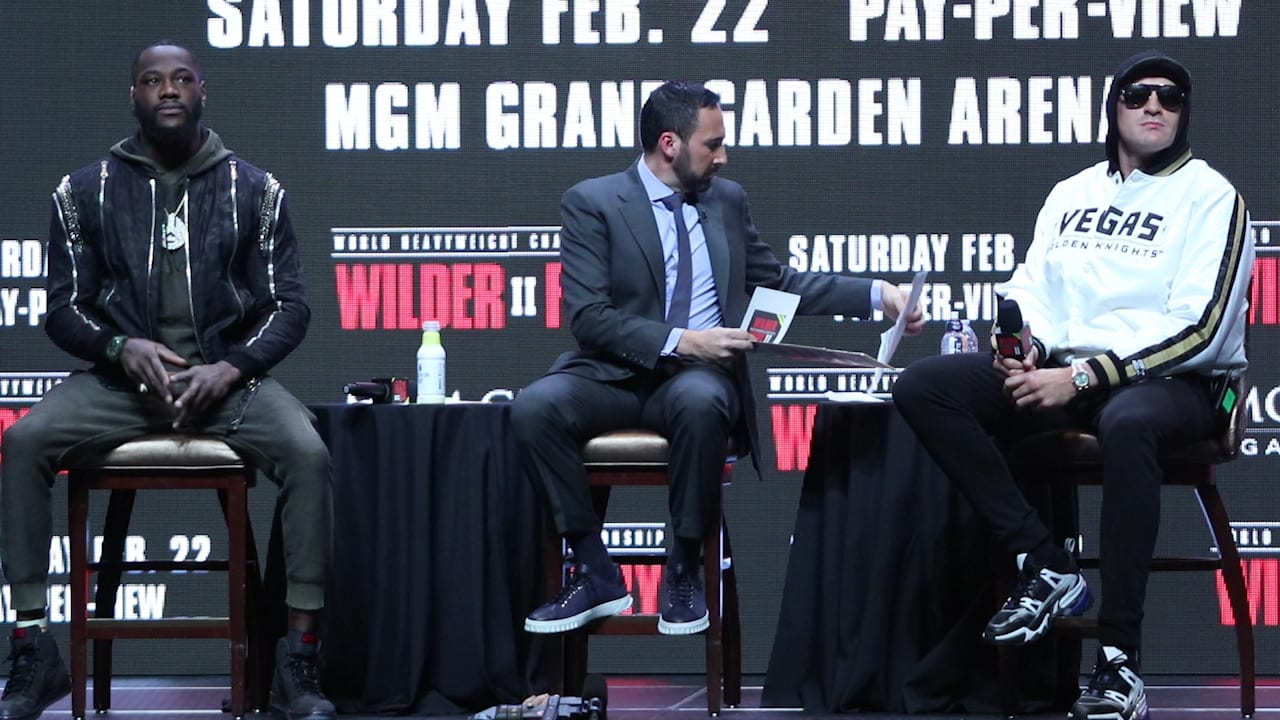 Deontay Wilder believes Tyson Fury should show him more respect as they get ready for the final days ahead of their rematch this weekend.
The two met in Las Vegas at the final press conference, and immediately went on the offensive at each other, even engaging in shoving during the initial face-off. And, while there always appears to be an underlying level of respect between the pair, Wilder reacted strongly to a Fury suggestion that he was responsible for Wilder's arrival to 'Big Time Boxing'.
"He better not say he got me to big-time boxing," Wilder said. "I almost slapped him. Because if anybody brought anybody to big-time boxing, it was me. Don't ever forget. When I found you, you were strung out on coke. You was like a big house and contemplating about killing yourself. So don't you ever forget who brought you to big-time boxing.
"I drug you back. I provided food and put food on your table for your family to eat. And I'm doing it for a second time. Don't you ever forget that."
In response, Fury answered matter of factly, saying Wilder should show more appreciation for a man who gave him the biggest pay-day of his life.
"Deontay Wilder is spouting rubbish. He gave me an opportunity, did he?" Fury said.
"I give him the biggest payday of his whole life, got him a big contract with Showtime. Brought him to the biggest stage in the world, Las Vegas, and this is how he thanks me. He's got a whole a lot of appreciation for someone who's fed him, looked after him and put millions in his account.
"Very nice person, D. You owe me everything. I brung you to this level. Welcome to big-time boxing."
Comments
comments