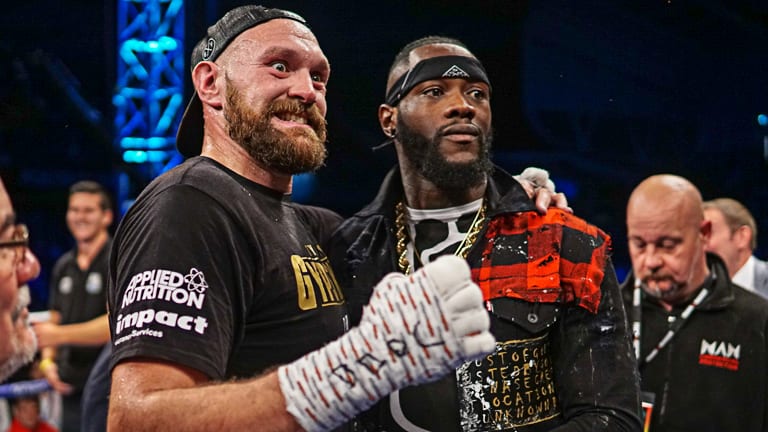 Deontay Wilder says he and the American public are growing tired of Tyson Fury's repeated mention of his own mental issues and depression, and that the 'Gypsy King' needs to find a new way of remaining relevant.
Wilder and Fury are believed to be hosting a rematch to their 12 round epic sometime in early 2020, providing Wilder can defend his title against Luis Ortiz later this year. Should that second bout get confirmed, Wilder says he wants to hear a new 'angle' from his rival, as he considers Fury's self-promotion has grown tired.
"The only thing he really has to go off of is beating a dead horse with the mental illness thing, that's it," Wilder said, speaking with 78SportsTV. "But he's going to find in America, real quick, that's yesterday's news, that's an old story. We here in America, we want what's fresh, what's new. … There are millions who have faced mental illness.
"It's a thing that can be overcome, some things can't be over came, many people have overcome it. He wants to come up with this story, it's the only thing he's holding on to, this invisible lineal champion, or whatever he's supposed to be, and the mental illness thing. And that's dying out. As you can see in his last fight, it says it all, his story paints itself out, it tells its own story.
"It's pathetic what he's doing but as long people are entertained he's going to continue to do it, but once it dies down he may change his ways."
Fury famously took time away from boxing as he battled drug addition, alcoholism and depression before a spectacular return last year. A major theme since his comeback has been his ability to overcome those demons, and has become a message Fury has repeated consistently.
Comments
comments