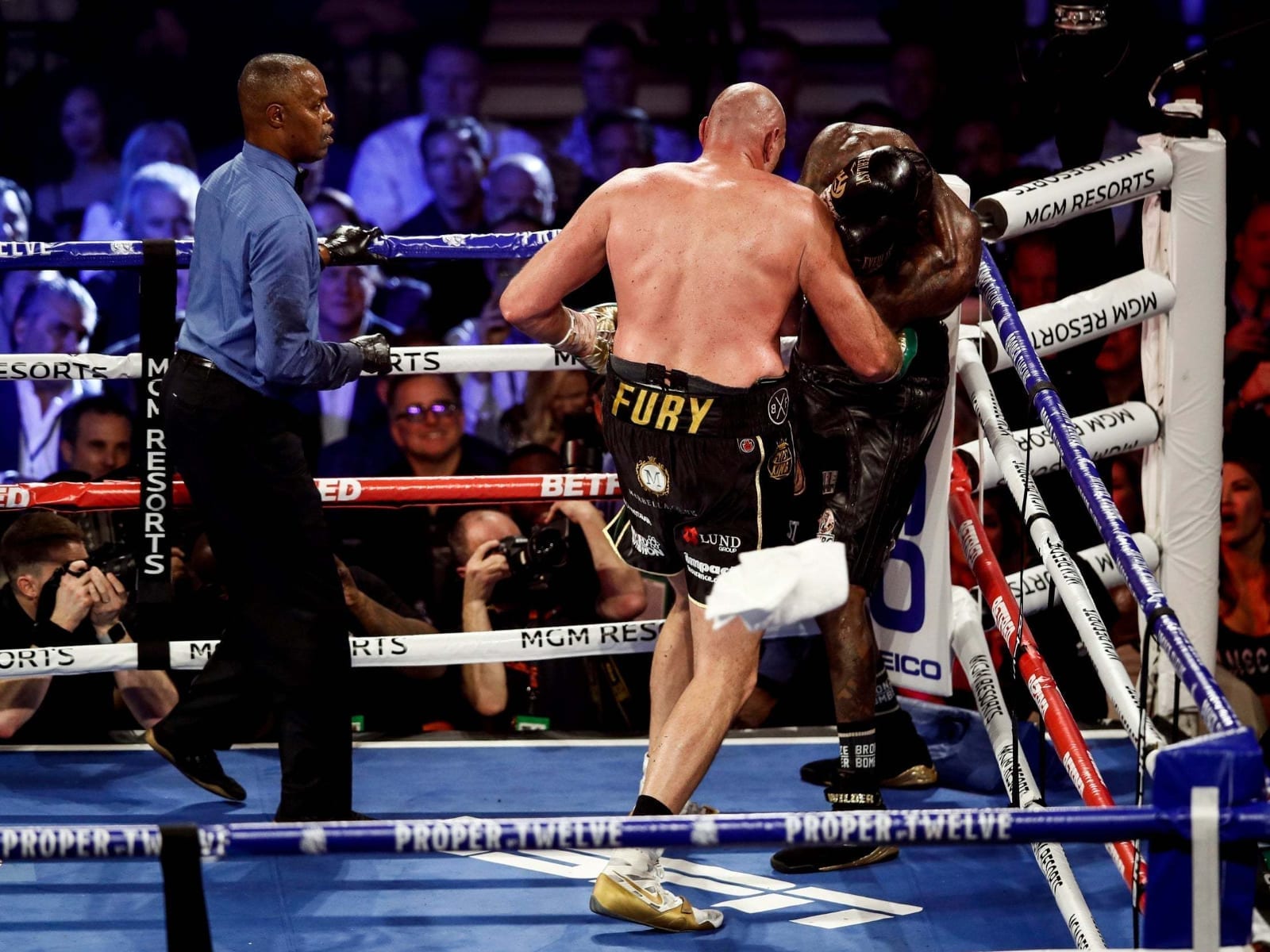 Deontay Wilder has parted ways with his long time co-trainer Mark Breland, the man who famously threw in the towel during Wilder's loss to Tyson Fury earlier this year.
Wilder, whose defeat at the hands of Fury was his first career loss, was infuriated by Breland's decision at the time and admitted immediately post-fight he would be looking at the trainer's position going forward. Those concerns were then allayed when team Wilder subsequently released a statement to say Breland would remain on board.
"I'm a warrior. I feel the same way I felt on fight night — if I have to go out I want to go out on my shield," Wilder said on February 28. "But I understand that my corner and my team has my best interest at heart. Mark Breland is still a part of Team Wilder and our team looks forward to preparing for the (trilogy fight)."
It seems now, however, Wilder has changed his mind and removed Breland from his team after 13 years.
"That was the decision that was made," Shelly Finkel, Wilder's co-manager, said speaking to BoxingScene. "After his next fight it will be determined if the right decision was made or not."
While it's not certain whether or not the towel remains the reason Breland is no longer involved, Wilder's language after the second fight with Fury gave an insight into how infuriated with his coach he was.
"For Mark to do it, I was very heartbroken," Wilder said. "If I say statements like I want to kill a man (in the ring) then I have to abide by those same principles in the ring of him doing the same thing to me. I'd rather die than go out with someone throwing the towel in."
Comments
comments