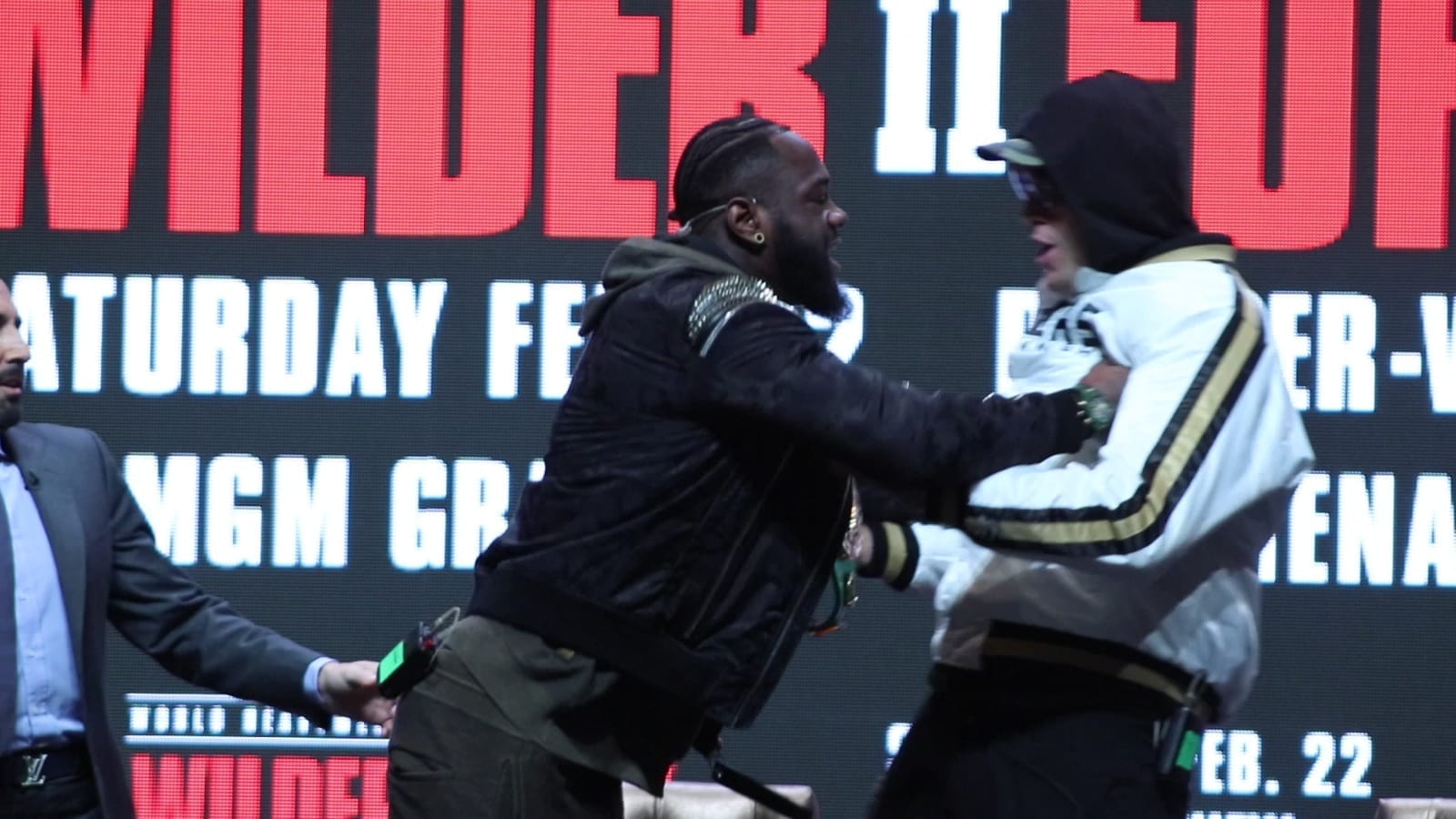 Deontay Wilder has broken his silence and has demanded a third fight with Tyson Fury.
He has also levied some heavy accusations at the world champion, who beat Wilder in seven rounds earlier this year. Wilder says he believes Fury put something into his glove to harm Wilder during their bout, which saw him dropped multiple times. He also says Fury is attempting to escape from a contract clause that would have them meet again in the ring.
Fury's camp says a deadline to book said rematch expired, and as such they're free to find other opponents en route to match up with Anthony Joshua.
"What you did is what my people deal with all the time, someone cheating them from providing their greatness into the world," Wilder said. "I saw in the first fight when Ricky Hatton was pulling down your glove to put your first in the improper position. Y'all tried the same method the second time, but this time you scratched flesh out of my ears which caused my ears to bleed.
"It's impossible for a brand new 10-ounce glove to keep a smooshed in form or to have loose space. I highly believe you put something hard in your glove. Something the size and the shape of an egg weight. It's the reason why the side of my face swelled up in the egg weight form and it left a dent in my face as well.
"But you still couldn't keep this king down. In the end, it took a crab in a bucket referee and a disloyal trainer to throw the towel in just to stop me… Your payback is coming."
"It is time for you to be a man and honor your agreement," Wilder wrote in a caption accompanying the post. "What is this bullshit of you fighting Carlos Takam instead of me, you got to be kidding. When you were going through your darkest time, I told you that if you got yourself together I would give you a title shot. Being a man of my word, I gave you the title shot. When that fight was a draw, I told you that I would give you a rematch. You know I was offered more money to fight Joshua than I was getting to fight you. Again being a man of my word, I fought you like I said I would.
"In the rematch agreement, there was a rematch clause. Now it is time for you to be a man and honor your word, instead of trying to weasel out of our agreement. Scared people run but a scary man will break his contract you coward Azz B**čh!"
Comments
comments