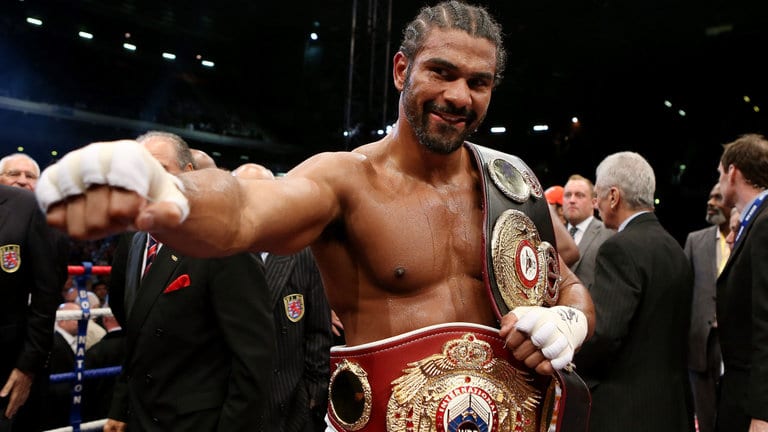 David Haye believes Tyson Fury and his team are critically underestimating the ability of heavyweight rival Anthony Joshua as talk continues of a mega-fight between the two.
Fury and Joshua have signed contracts to meet each other in the ring, dependent on location and date, later this year, and at the moment Fury seems to be the heavy favourite. While that might be the case, former champion Haye believes that should Fury come into trade blows with Joshua as he did in his second contest with Deontay Wilder, it would be a tactical error.
"Tyson Fury — who many do believe is number one because Fury beat Wilder and he's the lineal champion — but I think it's the perfect time for Anthony Joshua," Haye said, speaking with Sky Sports. "Tyson Fury is on such a high. The victory over Wilder made him look a million dollars, his confidence will be sky high and I genuinely think Fury and his team don't rate AJ as highly as they should do. That, in itself, causes potential issues."
"If Tyson Fury attacks Anthony Joshua in the same manner, in which he did in Vegas against Deontay Wilder, I don't believe it works in his favour. I believe he'll be too open, too wide and someone as fast, athletic, and as skilful as Anthony Joshua will be able to punch right through the middle and take him out, and take him out early.
"I know it's a controversial prediction."
Comments
comments