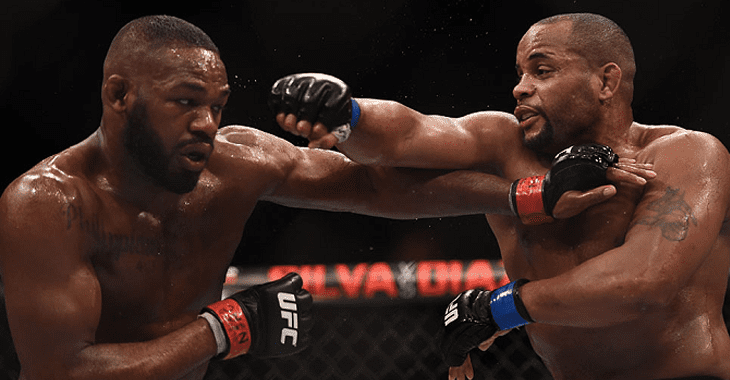 It's almost an act as natural as magnetisation at this point. Jon Jones fires off at Daniel Cormier, before Cormier fires back.
Last night on social media, just a week after his latest suspension from USADA was announced, Jones wrote a lengthy post accusing Cormier of being unable to handle the fact he'd been (mostly) exonerated by the anti-doping agency.
In the post, Jones referenced Cormier's recent suggestion that USADA could no longer deal with him, by saying Cormier was avoiding the anti-doping agency "because the second you hear them say I'm innocent is the instant the illusion you've created shatters."
And in much the same tone as his rival, Cormier himself has responded to Jones, posting a number of images of the former champion in trouble and attaching the following message.
"So here we go again Jonny boy. First off, if you did nothing wrong and were "innocent" then you'd have never been suspended," Cormier wrote. "You've had to stand before these people and arbitrators so many times it's insane. So you slipped again, how many times can one man slip? I've been tested 70 times and I haven't slipped once. How do you explain that?
"And on top of all the cheating you've done around UFC 182, UFC 200 and UFC 214 that's not even the straw that broke the camel's back. You are actually a SNITCH! You think you're the only one that's been offered this deal? No, you're just the only scumbag low enough to take it! Which one of your teammates did you tell on to get this joke of a punishment from USADA! I thought there was nothing lower than a cheater but it's not surprising that you show me a whole new level. You're a cheater and a SNITCH!
"Get off my page and go do some coke, or steroids or whatever you losers do in your spare time."
–
Comments
comments