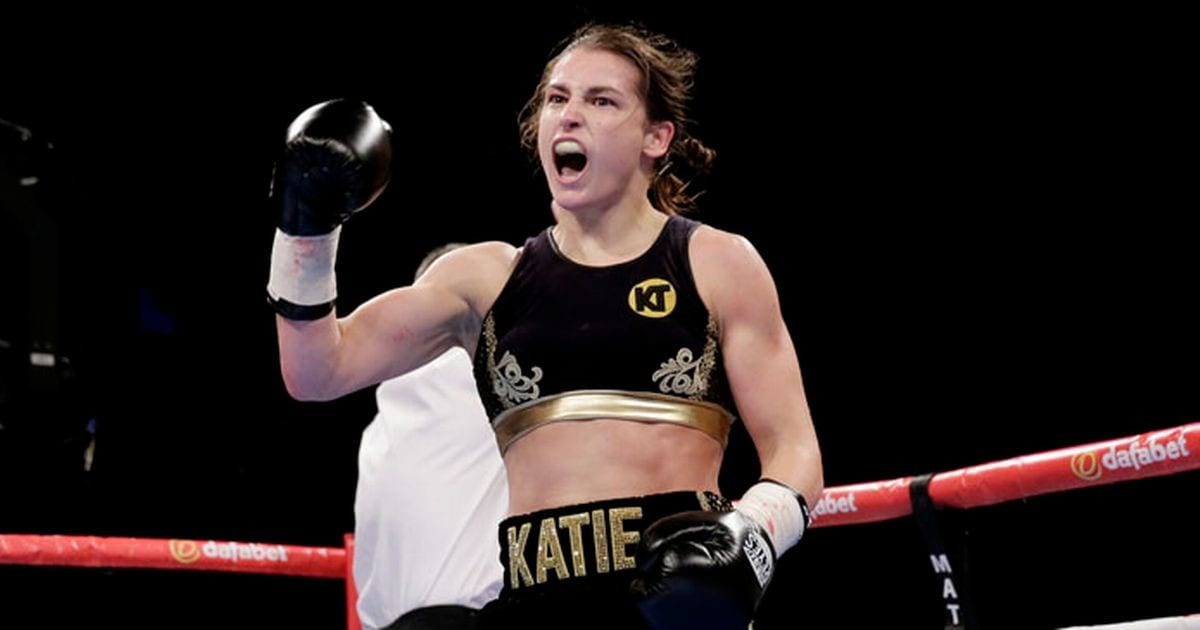 Almost exactly 50 years ago, the greatest boxer in the history of the sport, Muhammad Ali, fought at Croke Park in one of the rare occasions that the sport has been featured at the traditional home of the GAA.
Now, half a century later, it seems as though the greatest female fighter in history might just follow in his footsteps. With the dust now settled following Katie Taylor's split decision win against Amanda Serrano, a sequel to last weekend's seismic showdown in Madison Square Garden could be set for the Irish capital in what would be one of the biggest sporting occasions to take place on Irish soil.
And it seems very much like the cast of characters are keen to run this one back in the home of Irish sport.
"We thought Amanda won but that was the fight of a lifetime," Serrano's promoter, Jake Paul, said after the fight. "That was Arturo Gatti vs Micky Ward. Both women fought their hearts out. It's a historic night. Kudos to Katie Taylor for what she has done for women's boxing. And let's run it back like Eddie [Hearn] said. September, October. The second fight just got a whole lot better."
Hearn, Taylor's promoter, agreed.
"Katie Taylor is one of the greatest things to ever come out of Ireland," said Hearn. "If we don't go back to Ireland for a fight before her career is done, it will be a big, big, big shame.
"I think we should run this rematch back in Ireland. Let Katie Taylor for the first time back in Croke Park. We'll see what happens. We'll talk to Jake but tonight forget me, forget Jake. It's about these two women. What a credit to the sport."
And as for Serrano, she said she is more than willing to enter some enemy territory.
"One hundred per cent," he said. "She's a true champion. Wherever, whenever. Clearly the Irish fans are mad so we got some unsettled business."
–
Comments
comments