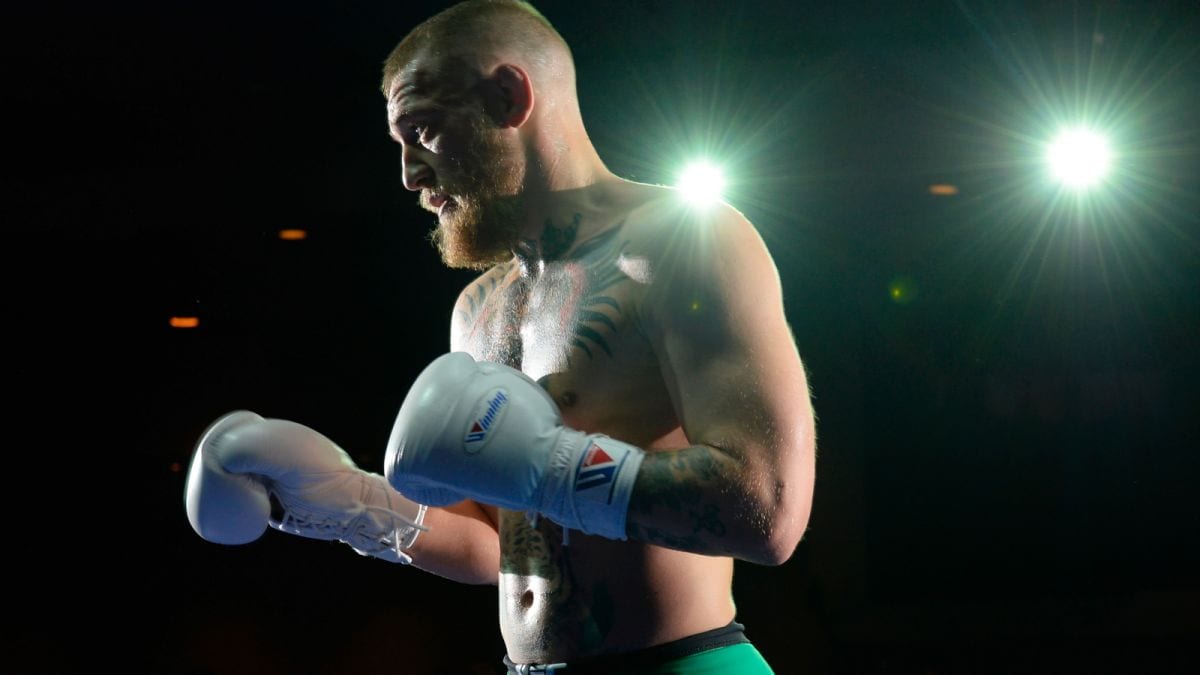 It's been decided. Conor McGregor will box Floyd Mayweather in 8-ounce gloves on August 26.
Today, the Nevada State Athletic Commission voted on the matter after the affair arose following both Mayweather and McGregor requesting to fight in 8-oz' — a first of its kind in boxing. Traditionally, all fighters weighing over 147-pounds must use 10-oz mitts.
In Las Vegas this morning, both the UFC and Mayweather Promotions made their cases to the NSAC, and in the end those cases were heard, and the commission agreed to allow the special case be made. They made two determinations that the gloves must be turned over post-fight for a scientific study, and that the allowance was a one time deal.
The referee was also confirmed for Conor McGregor vs. Floyd Mayweather as Robert Byrd, and the judges were named as Burt Clements, Dave Moretti and Guido Cavalieri.
Prior to the decision, there had been discussion that any drop in glove size would give McGregor a sudden advantage, particularly with him being a renowned heavy hitter and used to fighting in 4-oz gloves. Indeed, at his open workout, McGregor stated that should the commission drop the glove weight, he would in turn drop Mayweather faster.
"If we're eight ounces, I'm struggling to give him two rounds, and that's the God's honest truth," McGregor said. "The only reason I maybe give him two rounds is because in this game the referee stops me from pounding his head into the canvas, and he has 10 seconds to recover. That's the only reason why he might get to the second round."
Come fight night, we'll now get to find out.
—
Comments
comments