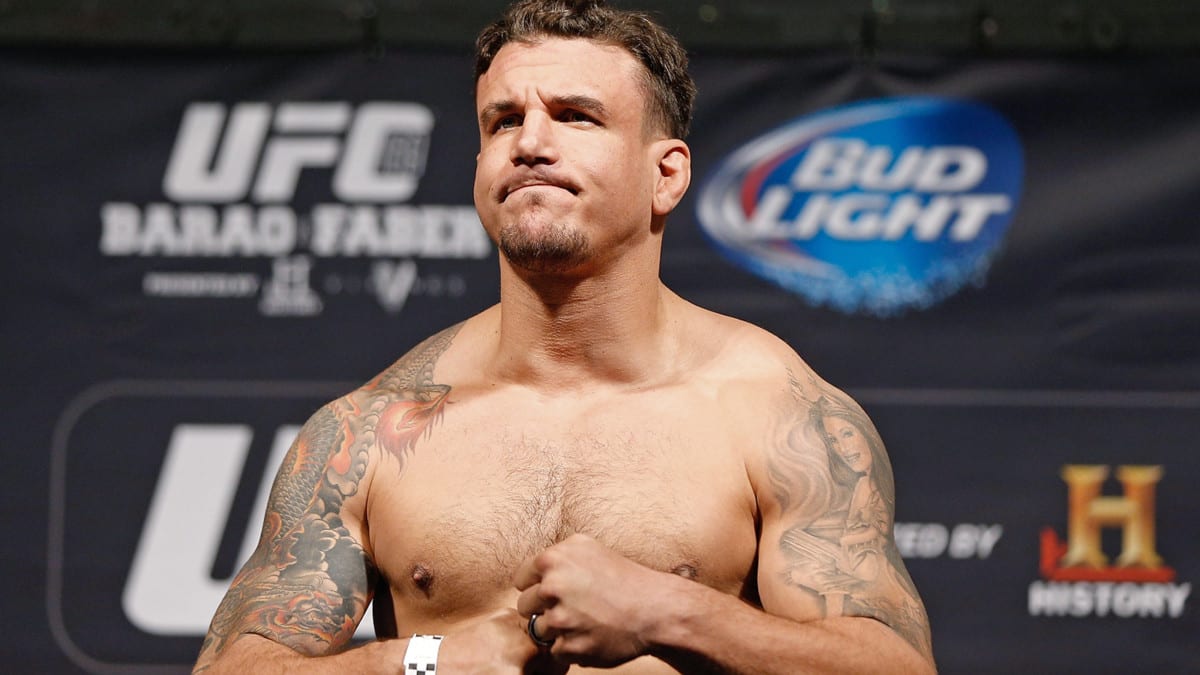 The mini exodus from the UFC to Bellator continues.
Former UFC heavyweight champion Frank Mir has confirmed that he has inked a deal with Scott Coker's promotion, joining the likes of Ryan Bader, Chael Sonnen, Rory MacDonald and Lorenz Larkin as recent Bellator additions. Mir, 38, won't be eligible to compete until April of 2018 when his current suspension ends.
Mir remains temporarily suspended after he tested positive for oral turinabol metabolites, a banned substance under the USADA rules, following his loss to Mark Hunt in March of last year. He negotiated his release from the UFC shortly after.
Speaking on his podcast 'Phone Book Fighting', Mir elaborated on why he opted to sign with Bellator when there was other potential deals on the table.
"Out of all the organizations that came forward, it came down to two that were going to allow me to have my desire of not being locked into one organization," Mir said . "I did that with the UFC for almost 16 years. … It was coming down to Bellator and [Absolute Championship Berkut] who were both seeming to be very understanding of that fact, unless I was their champion.
"It came down to the financial aspect, obviously, who pays the most, and Bellator, with Viacom supporting them obviously, I'm getting paid more than I made with the UFC. I'm extremely excited to be part of the Bellator roster with Scott Coker. They have some very legitimate heavyweights over there. First and foremost on my mind is to fight Fedor [Emelianenko]. Hopefully that will work out. But it doesn't close the door now that I could still go and fight now with ACB, who I have a contract with for commentary work."
Mir has won just two of his previous eight bouts and, in addition to Emelianenko, joins a Bellator heavyweight roster which also features the likes of the newly-signed Roy Nelson, Matt Mitrione, Cheick Kongo and Sergei Kharitonov,
Comments
comments