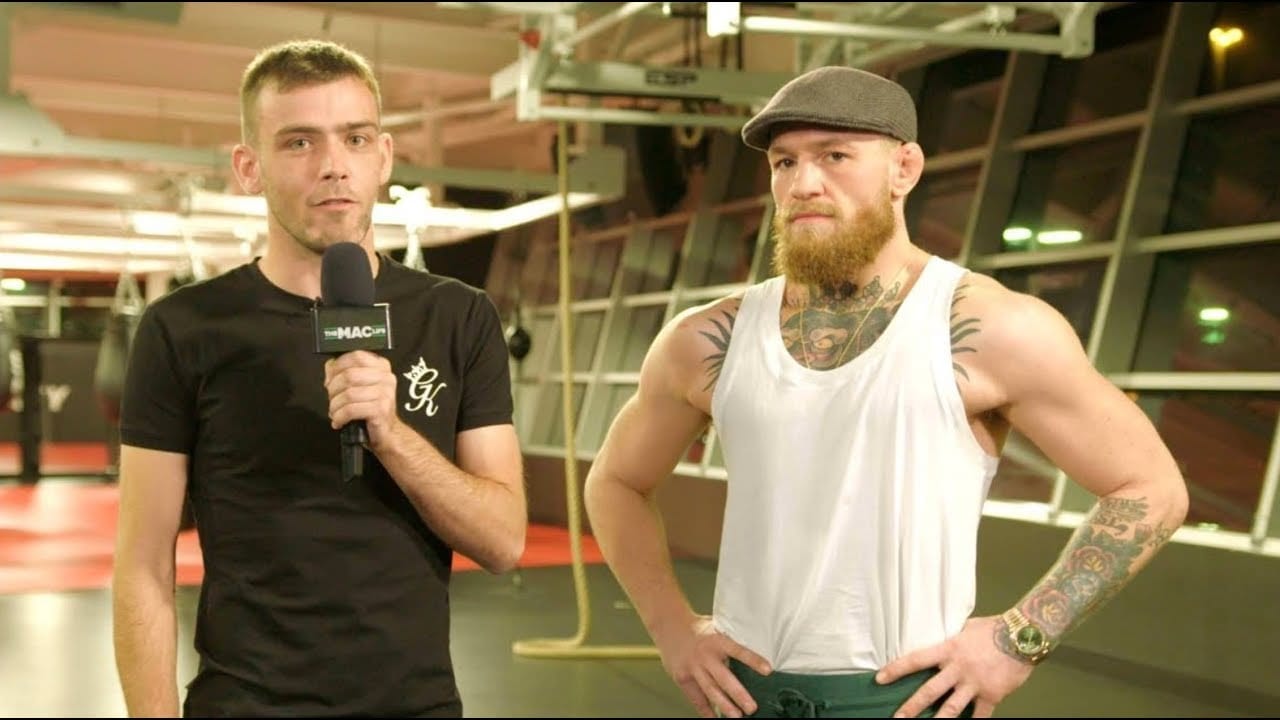 In under one week, Conor McGregor will be fighting inside a UFC Octagon for the first time in two years.
He'll meet Khabib Nurmagomedov, an unbeaten Russian, in a contest that's become intensely personal. But as McGregor has spent time away from the cage, building himself through other endeavours, questions have arisen amongst fans as to whether or not McGregor has passion for combat left.
In an interview with TheMacLife.com, McGregor was quick to answer those questions, and pointed out that there were extraneous circumstances that affected his desire to step back into the cage. For instance, the nature of his champ-champ status.
"I spent my entire life's work to win those two world titles, the two UFC world titles," McGregor said. "I set out a goal. I put everything, absolutely everything, sacrificed so much to gain those world titles, and then as soon as I win the second world title — I hadn't even been offered a featherweight contest — and the featherweight title was taken off of me, and handed back to a man I had a crazy history with. I traveled the world with, two year build up, he ended up pulling out — blah, blah, blah — when I ended up fighting him I knocked him out inside 13 seconds, and then they give him the belt back as soon as I walked outside the Octagon in Madison Square Garden.
"And then, what? A month or two, the lightweight belt was stripped off me also. These things irritated me, especially seeing what way it's going, who the belts are given to, who the people who are challenging for the belts, who the person who has the belt is facing to get the belt. Many things irritated me in the game, and then watching the whole thing unfold, I just became much more hungry to come back and show who the real king is."
But while October 6 might represent his first MMA fight since a win over Eddie Alvarez in 2016, it's not as if McGregor hasn't kept his eye on the sport. On two occasions this year, the Irishman offered to fight opponents inside the UFC on short notice, providing the media obligations wouldn't be as intense as his previous outings.
First, McGregor offered to fight Frankie Edgar in March and second, Rafael Dos Anjos in May. The UFC said no.
"They refused me because they anticipated that it would have cost them too much money to have me show up with too little time to promote," McGregor said. "However, I was willing to take a pay cut. I am not in this for the money. I mean of course I'm not going to fight for less than my worth, but in those instances I would have, I just wanted to compete. Frankie was supposed to fight Max, and I have a history with Frankie, linked many times so I thought it was going to be a perfect opportunity. They turned it down assuming it was going to cost too much, I would have been willing to take a pay cut.
"Then the Dos Anjos fight later on … there was an interim belt in Rio de Janeiro, May 5. I reached out again, I will take this contest, and let's not let the same error happen in the Frankie contest. Let's discuss. … I'm not here for the money, I wanted to compete those times, I missed the game back then. That didn't happen. Obviously, the situation arose with this next opponent and my team, and it got a little more personal. A lot more personal to be honest."
Regardless. Time away or not. Rival or not. McGregor is back and ready to compete.
"I'm certainly itching for a fight. It's good to be back, it's good to be back."
—
Do you want to head to Las Vegas to watch UFC 229? You can purchase event tickets here, as well as your flights right here.
Comments
comments