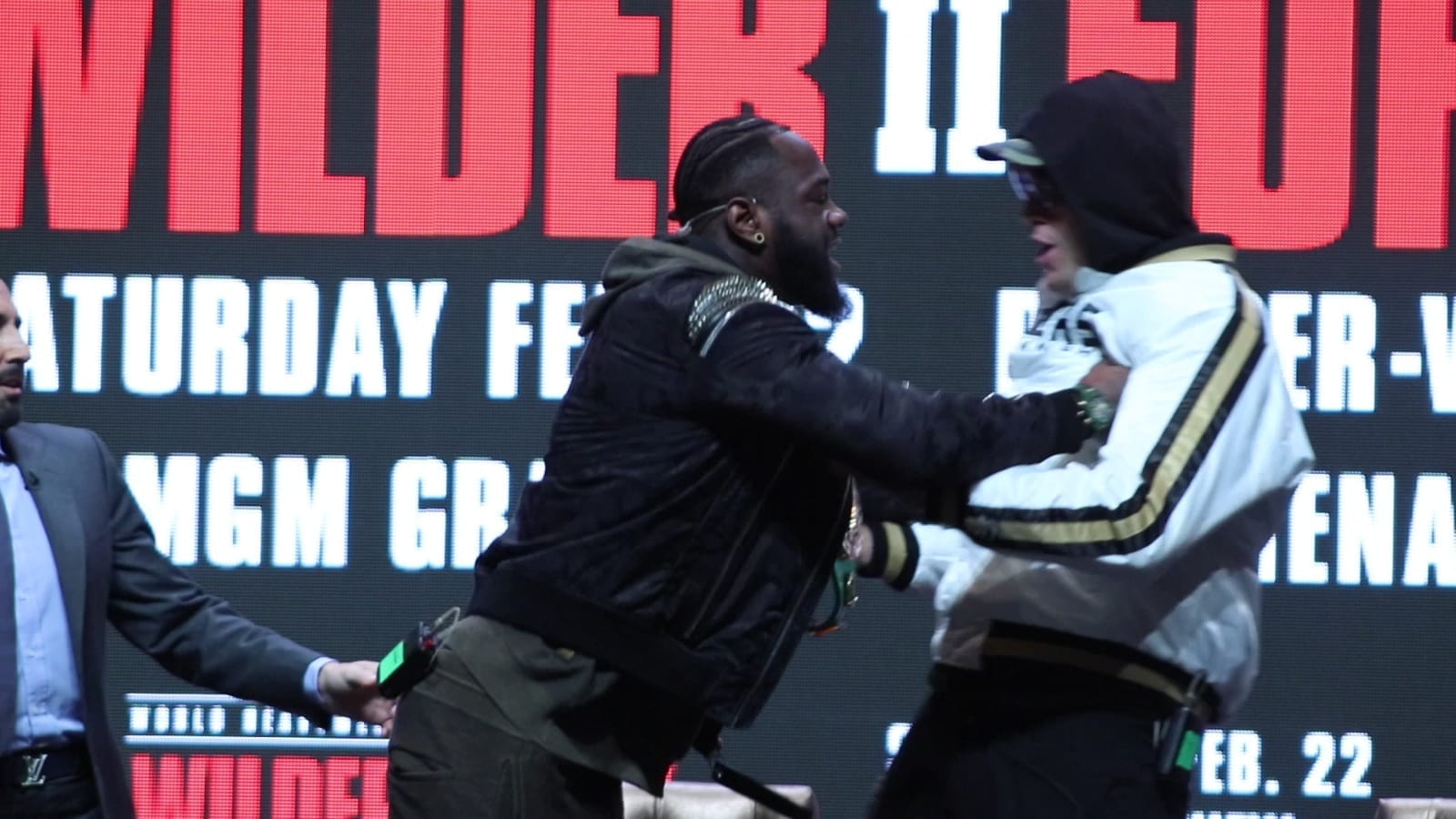 Conor McGregor has been left disappointed by the Nevada State Athletic Commission's decision to ban Tyson Fury and Deontay Wilder from one last face-off after their weigh-ins tomorrow.
The NSAC made the move after Fury and Wilder engaged in a shoving match ahead of yesterday's press conference, causing NSAC executive director Bob Bennett to tell ESPN: "I'm not going to put the public or the fighters or the event in harm's way because everybody is looking forward to a spectacular event. This decision is in the best interest of the fighters, the fans and the event."
In McGregor's eyes, the move is unnecessary.
Wilder and Fury were only able to push each other after there were no security or handlers to separate them from getting physical. A simple alteration to the layout would let fans get one last look at the spectacle Las Vegas promises.
"Guys, please relax here." McGregor wrote on his social media. "Vegas commission, you are one of the best commissions, bar none, for impeccably handling events of unpredictability.
Place men between the men. Security on stage. Let them get one last look at each other. The last look before it's really fucking on."
Guys, please relax here.
Vegas commission, you are one of thee best commissions, bar none, for impeccably handling events of unpredictability.
Place men between the men. Security on stage. Let them get one last look at each other.
The last look before it's really fucking on. https://t.co/7SHYFh3MPE

— Conor McGregor (@TheNotoriousMMA) February 21, 2020
–
Comments
comments