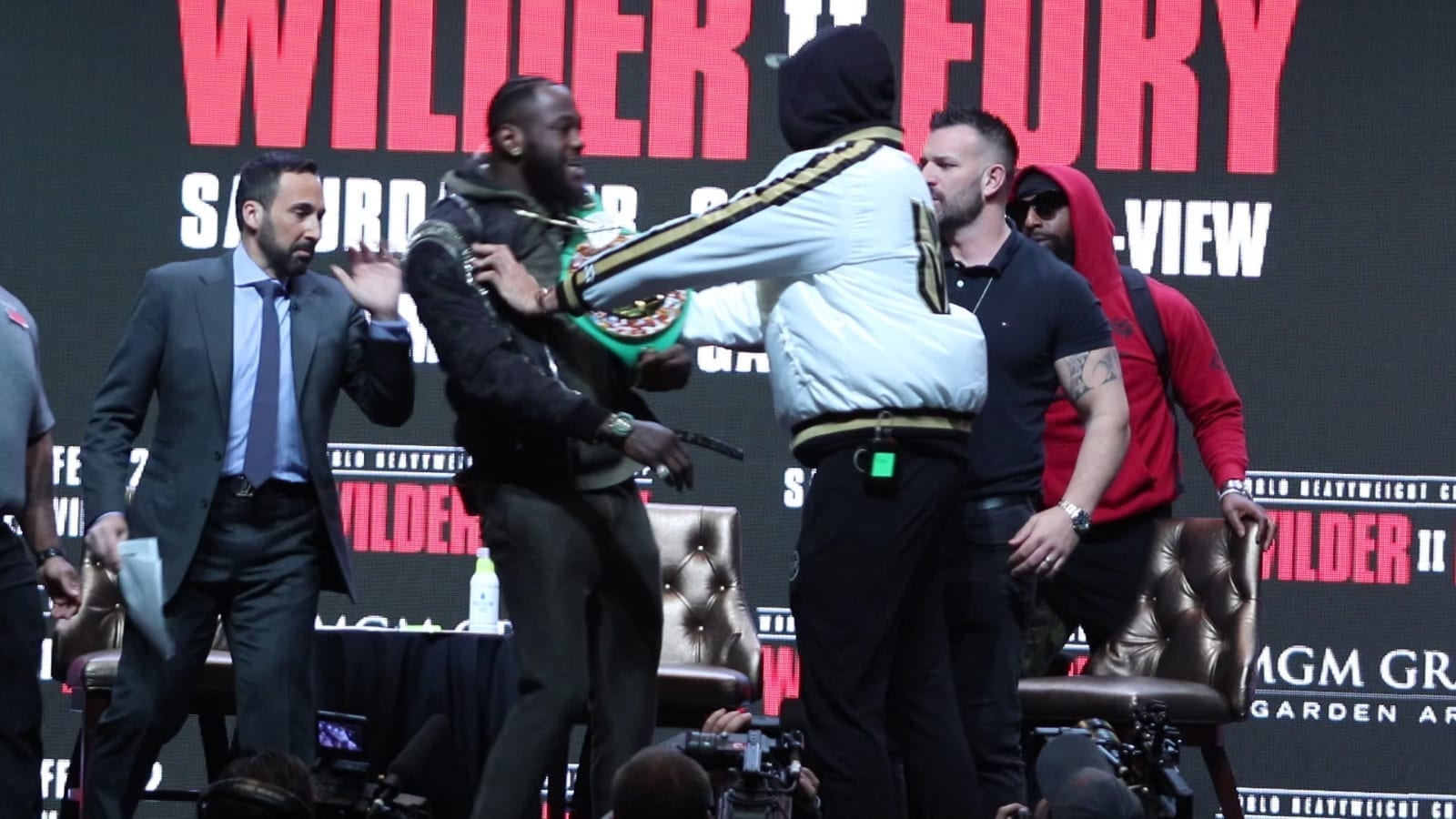 The Nevada State Athletic Commission have banned Tyson Fury and Deontay Wilder from engaging in a face-off following tomorrow afternoon's weigh-ins.
The two got into a shoving match prior to yesterday's press conference, and because of that the commission felt any more similar interactions could cause the sport of boxing to be brought into disrepute.
"The reason the decision was made, on behalf of the commission, is because the press conference [on Wednesday] spoke for itself," NSAC executive director Bob Bennett said, speaking to ESPN.
"The actions of the two fighters pushing each other, which was not staged, is not indicative of the image of our sport as a major league sport, thus having a faceoff is not in the best interest in the health and safety of the fighters, the public and the event," Bennett said.
"And, quite frankly, that image, where you have two professional athletes pushing each other where somebody could get hurt, is not keeping with the image of a major league sport and we're a major league sport."
Essentially, Bennett says, the risk of an altercation isn't worth the last-minute photo opportunity.
"I'm not going to put the public or the fighters or the event in harm's way because everybody is looking forward to a spectacular event," Bennett said. "This decision is in the best interest of the fighters, the fans and the event."
Comments
comments