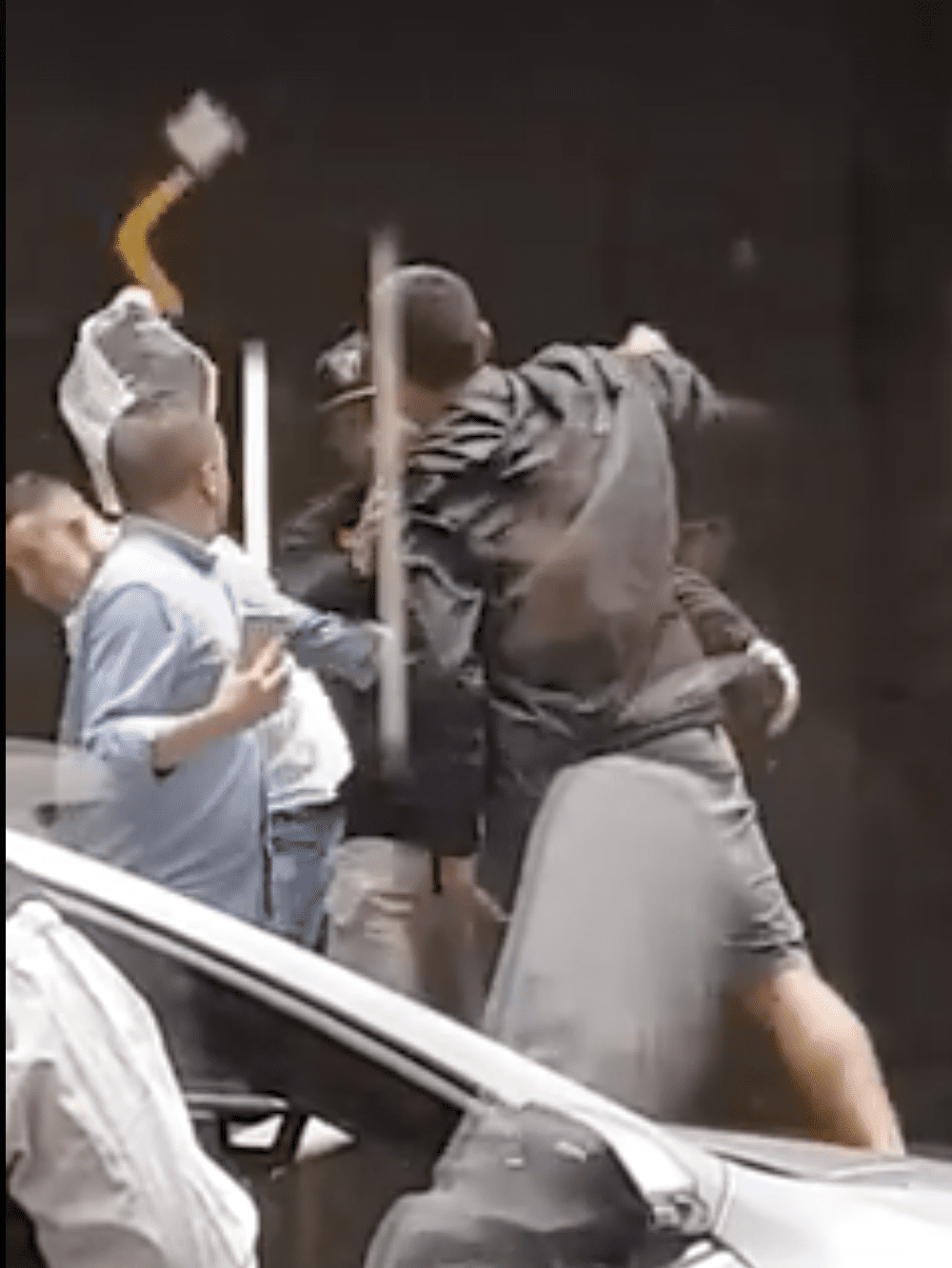 It's a fact, Colby Covington and Brazil don't get on. Hell, he doesn't even need to be in Brazil to prove it.
Currently, Covington is in Sydney, Australia, where he is set to take part in a meet and greet session alongside his American Top Team partner Jorge Masvidal. But just because he isn't scheduled to be fighting in an official capacity apparently doesn't mean he won't be scrapping in some form or another.
Even if it's with a heavyweight.
In an Instagram Live video posted to his account (available on mobile) Wednesday, Covington filmed UFC heavyweight champion Fabricio Werdum as Covington shouts at him, suggesting the Brazilian had just struck him.
"Look at this clown. You're a fucking clown Fabricio Werdum," Covington said in the stream. "What's up? You just punched me in the face. You wanna come punch me again bitch? What? What? Yea, you think you're so tough. Look at you, you fucking fa**ot. Yea, that's right, you're a little bitch. What? Hey, yea [I'll] see you soon. [I'll] see you soon motherfucker. You're old motherfucker, you ain't shit."
Note: Video credit to Reddit user crispycornpops
At that point, Covington flipped the camera back onto himself as he walked away from the former champion, continuing to monologue at the camera about the incident — as well as describe his un-appreciation for Brazil and Brazilians.
"Fuck Brazil," he continued. "Fuck Fabricio Werdum. Lil' bitch ass. Fuck Brazil. Bunch of filthy animals. And they wonder why they get talked to like that? Because they're a bunch of animals. How fucking funny dude, dude punched me."
While it's unknown what the altercation involved, Covington drew ire and controversy amongst fans after his last victory.  Covington defeated Demian Maia in São Paulo, Brazil, only to grab the microphone in his post fight interview and label the fans in attendance filthy animals.
No doubt the story will be expanded on as the week continues, with Werdum fighting against Marcin Tybura this Saturday night, and Covington continuing to be in the city as well.
UPDATE: UFC Fighter Dan Hooker posted the following video, which appears to show Werdum throwing a boomerang at Covington.
—
Comments
comments