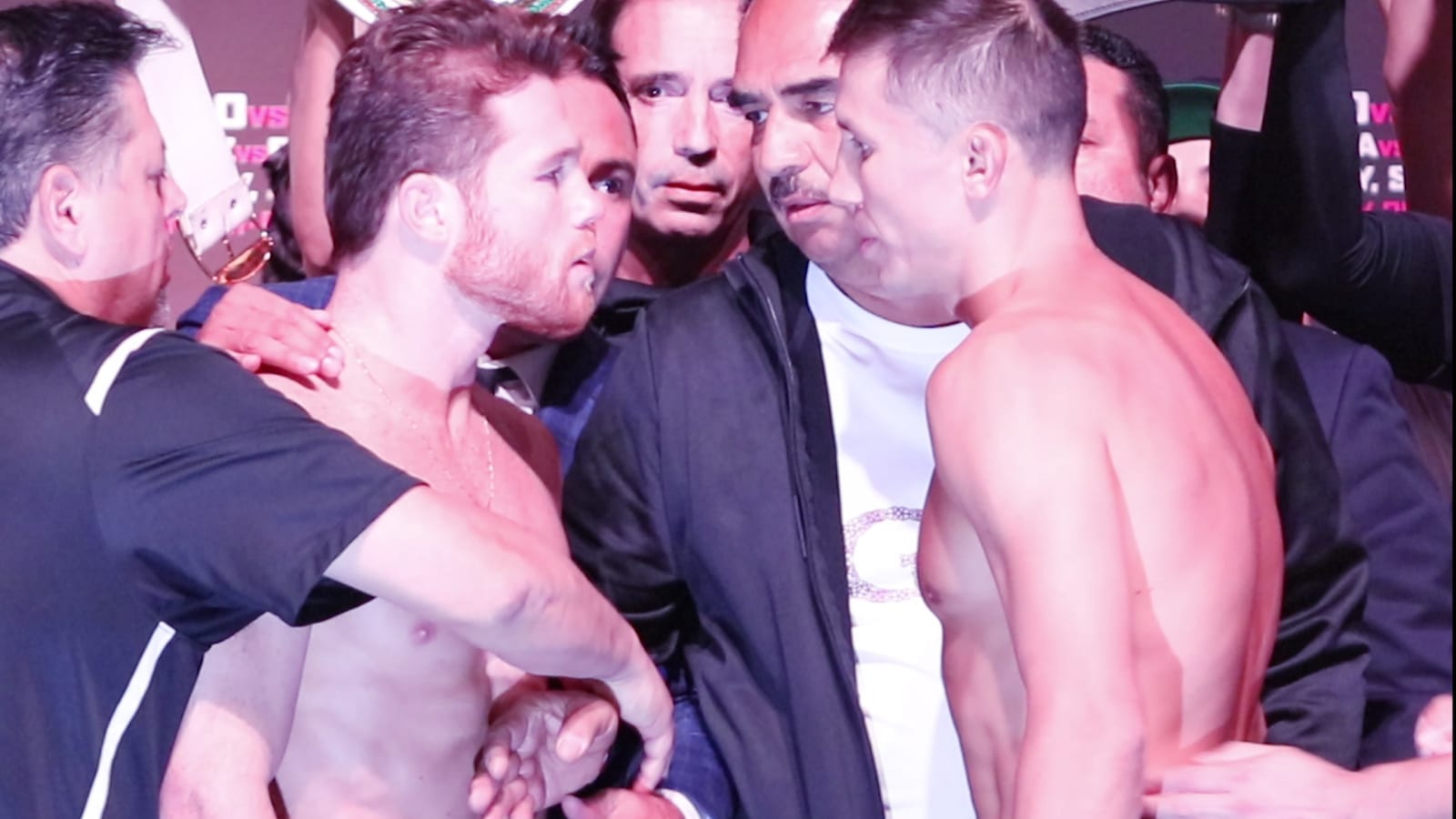 Canelo Alvarez says if he gets in the ring with rival Gennady Golovkin a third time, it won't be as close as their previous two encounters.
The boxing superstar fought Triple-G to a draw in 2017 — much to the chagrin of viewers, the majority of whom felt it was Golovkin who earned the nod — and then to a razor-thin (and still controversial) win the following year.
Now, however, Alvarez believes his skills have evolved, and should he end up meeting the now 38-year old GGG, there will be no more discussion as to who the better boxer is.
"I don't have to prove anything to anyone, I did my job already by beating him twice and right now, I want to stay at 168, and if (GGG) wants to move up, we'll see what happens, if that's what the fans really want. I'm at 168 and I don't have to do any favous for anyone. I'm at 168 and our goal is to unify here," Canelo said, speaking to The Ring.
"I feel good right now, I feel strong. I feel like I'm at my peak and I continue working hard. If a fight happens a third time (with GGG), I feel so good that I most likely knock him out and do some serious damage."
Comments
comments