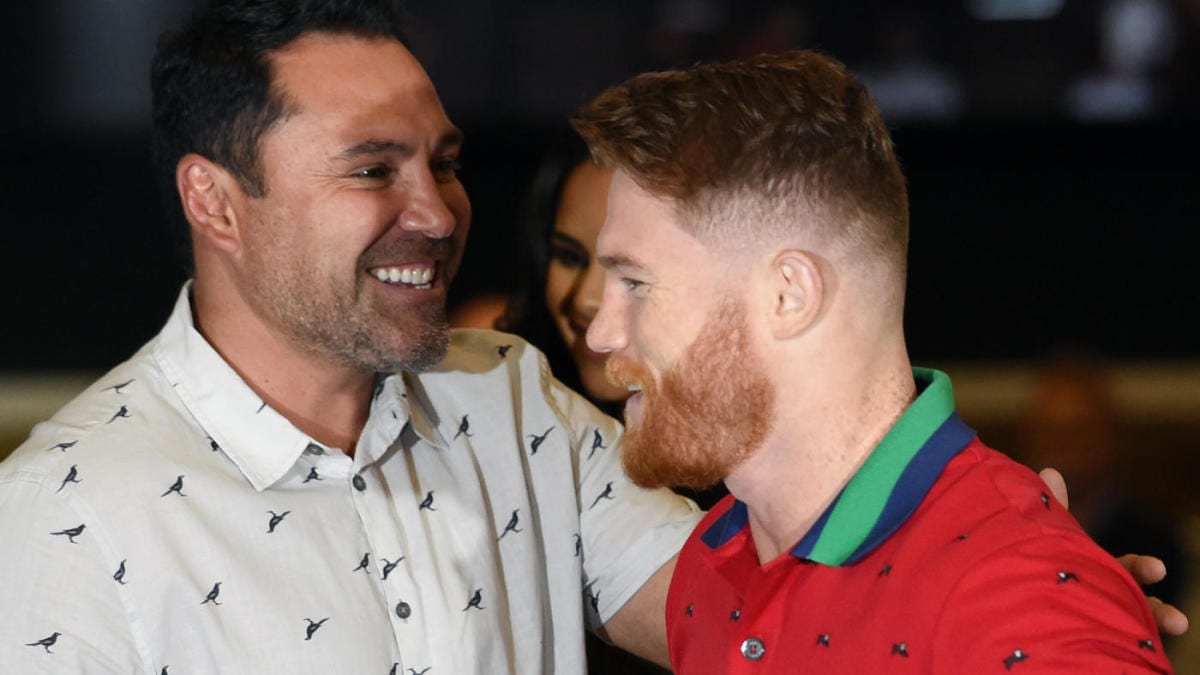 Canelo Alvarez and Oscar De La Hoya's contentious relationship is no secret.
The two men worked together for years as De La Hoya's Golden Boy promotions helped guide Alvarez to the top of the sport. That relationship, however, ended when Alvarez took legal action against Golden Boy and De La Hoya after he found out they had made deals with DAZN in his name without his knowledge.
Speaking to Graham Bensinger, Alvarez the entire thing came down to loyalty.
"Look, I don't like to talk much about people, but I've been a very loyal person, always. And I was very loyal, always with Golden Boy. [De La Hoya] is not Golden Boy. He doesn't do anything in Golden Boy. He's worried about drinking, and being involved in other things… The decisions are made by other people. When Richard Schaefer left Golden Boy, he took all the boxers to PBC. He took all of them. And he also wanted to take me – and I was the only boxer that stayed with Golden Boy, because I'm a loyal man. But then, later I understood why everyone had gone and why Richard Schaefer left. Because those who are in Golden Boy, they are only looking after their own benefit, not the boxer's benefit.
"There's no loyalty there [in Golden Boy]. None. They don't even know what that is. We were involved in a lawsuit in Miami [with All Star Boxing], which I think we would win because they were lying about everything. So we won the lawsuit, but the jury determined that I indeed wasn't under contract, but I had to give [All Star Boxing] eight million dollars. But before that, when I signed before the fight with Cotto with Golden Boy, I came to an agreement with [Golden Boy on the All Star lawsuit]. And that's when I became aware that they were only concerned about themselves, not about me."
Now, Alvarez is a free agent who is in a position as boxing's superstar to promote himself. Something, he says, has been a game changer.
"[Being a free agent], it's the best thing I've ever done. Because I can do whatever I want. The fights, you've seen how I arrange them. I fought in December, February, and I'll fight in May again. Easy, no complications," he said.
Comments
comments