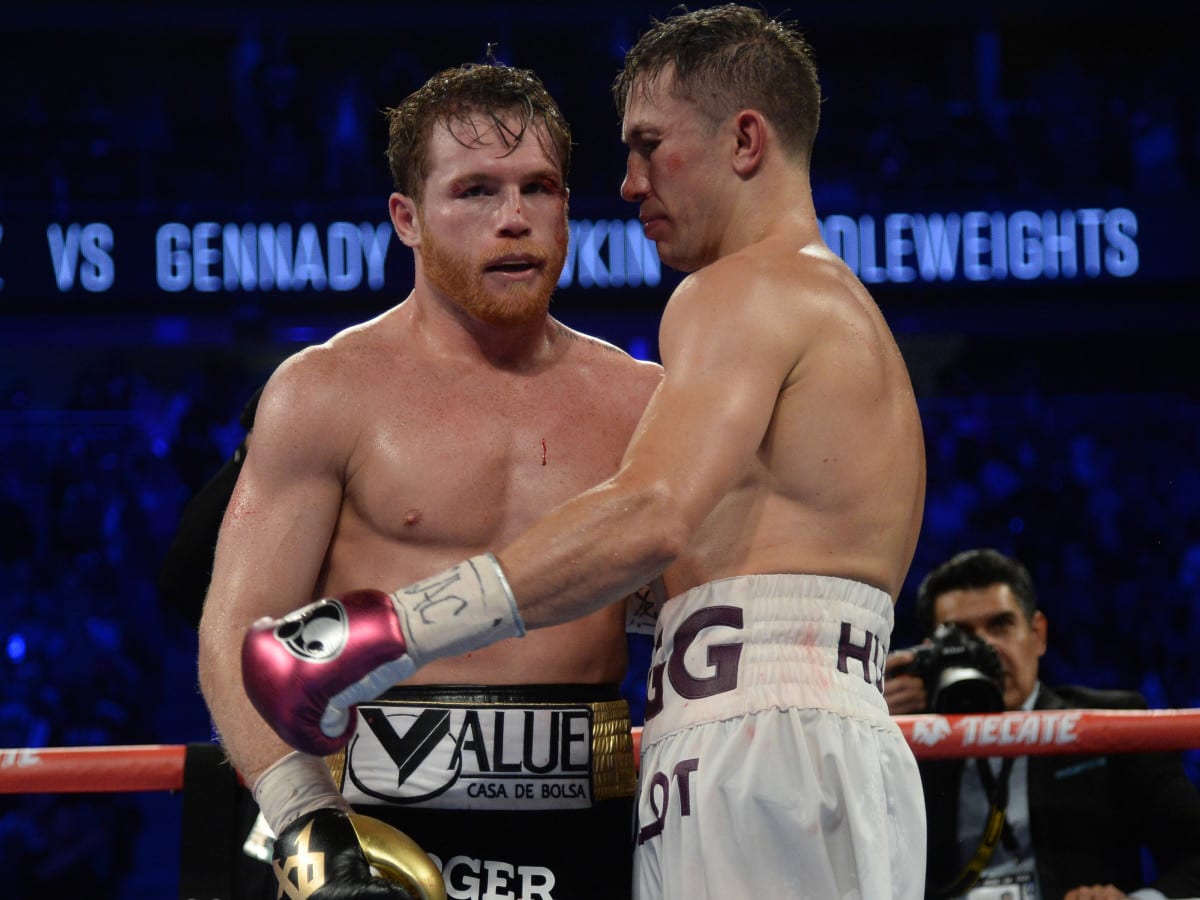 Canelo Alvarez and Gennady Golovkin captured the attention of the boxing world in their two fights.
Alvarez and Golovkin met twice, both of which ended up in controversy due to their close nature, as well as Alvarez' testing positive for clenbuterol prior to fight number two. While Alvarez stated that was a case of tainted meat in Mexico, Golovkin was far from believing and outwardly accused his rival of willingly taking steroids.
According to Alvarez, those comments were a huge motivating factor for him as he went into the second contest, and Golovkin remains one of his most disliked he's ever had.
"I am going to just really beat his fucking face in," Alvarez said, speaking to Graham Bensinger. "That's what I said. I think that I've never been disrespectful to my rivals, or any of that, because you have to be respectful always. But he was one of the persons who I have wanted to cut their head off."
A third fight has often been discussed, particularly due to the financial success of both bouts, but with Golovkin's advancing age, interest appears to be waning as doubt creeps in about the older man's ability to match Alvarez' apparent prime.
Comments
comments