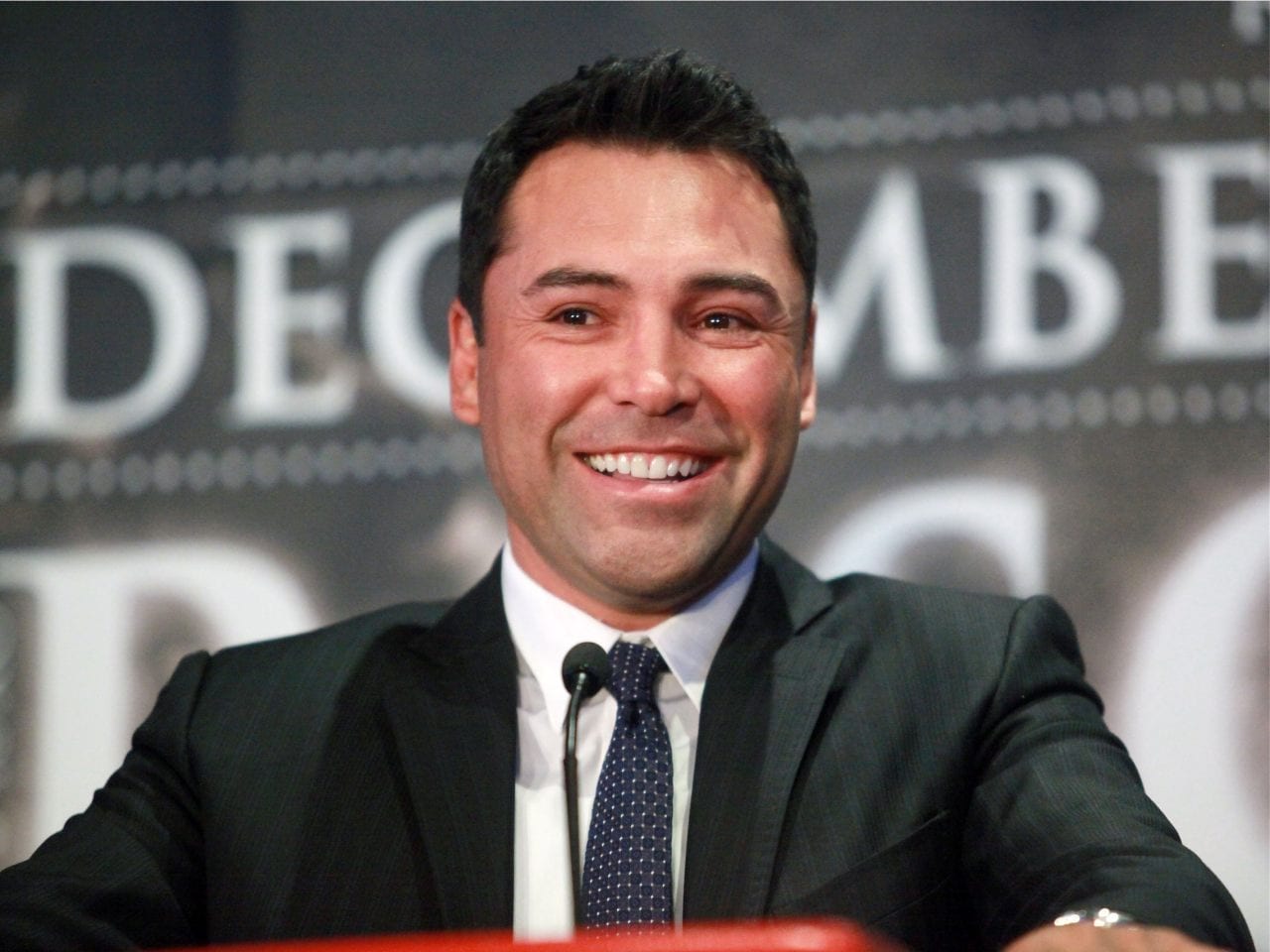 The Canelo Alvarez lawsuit against DAZN, Oscar De La Hoya and Golden Boy has taken a dramatic twist.
While the suit was dismissed last week by a judge due to technical issues with the language, Alvarez' team has until September 28 to correctly refile the case. Per a report from Yahoo Sports, should the boxer follow through, then we may have some absolutely stunning revelations play out in the courtroom.
The crux of the issue is Alvarez signed with the streaming service with his contract giving him a guarantee of over $35 million a fight. DAZN believe that pay is based on the calibre of opponents, with the term "premier" repeatedly being offered (and seemingly mostly referring to Gennady Golovkin).
With the coronavirus damaging everyone's bottom line, DAZN told Alvarez they would not be paying him the full fee for proposed bouts against names such as Billy Joe Saunders or Callum Smith. Enraged, Alvarez decided to take both DAZN and his promoter De La Hoya to court. While De La Hoya has gone on record to say the issue falls on his streaming service partners, today's report from Yahoo Sports shows Alvarez' lawsuit spelling out a very different story.
According Yahoo, the lawsuit details that "De La Hoya gave the final right to approve Alvarez's opponents to both Alvarez and DAZN" — meaning both the boxer and the streaming service believed they had final say over who he fought. And, perhaps more stunningly, De La Hoya took on personally guaranteed liability for DAZN's payment to Alvarez.
In a sense, all the problems appear to stem from the fact that Alvarez and DAZN never had a direct deal with each other. DAZN and Goldenboy had a deal, Goldenboy and Alvarez had a deal, but the streamers and boxer never were in a straight pact.
Comments
comments